Local Profiles
Writing and Traveling Throughout Mexico - A Good Life

a profile of Writer and Photographer Kristopher Saint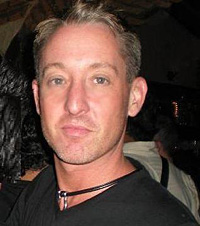 Writer and photographer Kristopher Saint has been working in advertising writing and publicity in Puerto Vallarta since 2007.

Kristopher Saint officially moved to Puerto Vallarta in 2007, after spending the three previous years divided between Scottsdale, Arizona and Puerto Vallarta. Born Italian and then raised in Southern California he moved to Seattle to attend college where he earned degrees in Journalism, Photography, and Art History.


From Seattle, Kristopher moved to Sydney, Australia where he continued his writing and photography. Upon moving back to the US, he found himself back in California where he began working in International PR and International HR, first for an art agency dealing with high profile artists and clients, then moving over to a corporate engineering firm working with its international clientele and government agencies.


Since moving to Vallarta, Kristopher has been concentrating on writing and traveling throughout Mexico, as well as recently completing a book on the Spanish Catalan "city scene." He also has been working in advertising writing and publicity, and providing entertaining and informative articles to various print and online publications, including BanderasNews.

If you have a suggestion for a future profile, email us at Profiles@BanderasNews.com
• B E L O W T H E F O L D •
A Beachside Chat with Jimmy James

Kristopher Saint

For Semana Santa 2009, Club Mañana hosted internationally famous singer Jimmy James. Sitting beach-side, I got a chance to sit down with him to talk about his thoughts on the entertainment industry, taking on Los Angeles, and what it means to be a 'fashionista' today...

---
Hacienda Jalisco, a San Sebastian del Oeste Bed and Breakfast Inn

Experience the Charm of Old Mexico (prepared by Kristopher Saint)

Nestled within the lush, mountain region of the Sierra Madres exists one of Mexico's most tranquil, magical hideaways, Hacienda Jalisco. Located approximately two hours outside of Puerto Vallarta in beautiful San Sebastian del Oeste, this charming bed and breakfast offers guest suites designed to relax the mind and soothe the soul.

---
Team XocoDiva Takes the Big Dog Challenge

Kristopher Saint

A number of local businesses participated in the first Puerto Vallarta Big Dog Treasure Hunt, and, from my point of view, it was easy to tell who just wanted to have some fun, and who was in it to win.

---
Autism02 Clínica Hiperbarica

Improving the Lives of Children with Autism (prepared by Kristopher Saint)

Bringing hope and awareness to those affected by autism, one Puerto Vallarta non-profit organization, Autism02, understands that autism is not the incurable disease of the past, but curable when treated early, properly, and effectively.

---
The Deli - Vallarta's Take Out Hot Spot

Kristopher Saint

Redefining gourmet food-to-go, The Deli, located on Venustiano Carranza 311-A between Insurgentes and Constitución on the south side of Puerto Vallarta, is the city's take-out hot spot!

---
El Mero Cabezón: Sea Food in a Family Environment

Kristopher Saint

With the sparkling spirit of being the newest marisquería in Puerto Vallarta, El Mero Cabezón has opened its doors to offer tourists and visitors the finest local seafood in a warm family environment.

Tell a Friend
•
Site Map
•
Print this Page
•
Email Us
•
Top