BanderasNews is proud to present a serialized and updated version of Polly G. Vicars' sell-out book, Tales of Retirement in Paradise.



For information about HIV, testing, counseling, and risk reduction programs in the Banderas Bay area, click HERE.
Vallarta Living
««« Click HERE for Recent Vallarta Living
---
7 Signs You Really Need to Make a Life Change in 2019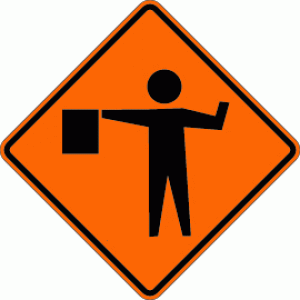 BanderasNews.com

Many people are focused on creating goals at the beginning of the New Year. But for some people, there are signs that making a change shouldn't just be a fun annual ritual, but is in fact really necessary. What should you look for? Psychiatrist Vinay Saranga M.D. explains.

---
Neil Gerlowski to Speak at PV Garden Club Meeting

David Muck

The PV Garden Club supports not only a more beautiful, clean and verdant city, but is making it more attractive to tourism, thus creating a vibrant economy to support all the other great causes in Puerto Vallarta. Please mark your calendar and join us for this month's events.

---
Corazón de Niña Helping Orphaned & Abandoned Kids

John Warren

It is speculated there may be as many as two million children orphaned or abandoned in Mexico. Puerto Vallarta may be a paradise for you, dear reader, but for many, many children in this town, life is hell. By supporting Corazón de Niña, you can help make a difference.

---
7 Ways to Celebrate New Year's Eve in Puerto Vallarta

Banderas News Team

The year may be coming to an end but, here in Puerto Vallarta, we don't plan on winding down anytime soon. With New Year's Eve right around the corner, it's time to plan your night out on the town. Here's a look at some of the celebrations taking place in PV on the last night of 2018.

---
Lady Zen's 'Requim For The Disco' New Year's Eve Party

Debbie White

Lady Zen's NYE Party, set to take place at La Hacienda De Carlota on December 31st, features 'Requiem For The Disco,' a high-energy live disco band that brings a top-notch cast of performers and producers from all over the world to Puerto Vallarta for an extraordinary party.

---
Act II Kicks Off 2019 by Opening Three Fabulous Shows

BanderasNews.com

With the return of Sutton Lee Seymour, 'Dueling Drag Divas' & 'Divariety,' and Act II Entertainment's own Danny Mininni directing the play that kick-started the local entertainment scene - all during the first week of 2019 - it's going to be a very Happy New Year in Puerto Vallarta!

---
PV Poker Tour Fundraiser Sponsored by Local Bars

Dennis Rike & Donna Wong

The Annual PV Poker Tour sponsored by Murphy's Irish Pub, Nacho Daddy, Escondida, Gringo Loco, All Access & Bar La Playa, Kelly's Pour Favor and Devil's Bar will be held on Saturday, January 12th at 1:00 pm, to benefit the Jay Sadler Project's community relations projects.

---
First Democrats Abroad Forum of the Season, January 7

Democrats Abroad Costa Banderas

If you're wondering what U.S. Special Investigator Robert Mueller is apt to report, the documentary 'Active Measures' is a preview of what's to come. Democrats Abroad Costa Banderas invites you to view & discuss the film on Jan. 7 at Incanto in downtown Puerto Vallarta.

---
Diana Villamonte Triumphantly Returns to The Red Room

BanderasNews.com

Now in her second year as a Headliner in The Red Room Cabaret, Diana Villamonte has just won First Runner-Up in the singing competition, 'La Voz,' televised across Mexico. Join Act II Entertainment in welcoming her back to Puerto Vallarta on Friday, December 28 at 5:00 pm.

---
Efren Gonzalez Exhibit Opens Dec. 28 at Galleria Dante

Gena Guarniere

On Friday, December 28 from 6-10 pm, a cocktail reception will open an art exhibition by Mexican artist Efren Gonzalez at Galleria Dante, Basilio Badillo #269, in Puerto Vallarta's Romantic Zone. Be sure to stop by and meet him while you're out doing this week's South Side Shuffle.

---
Luna Rumba Brings Their Unique Sound to The Palm Cabaret

Debbie White

After an absence of several seasons, on December 28, Luna Rumba will once again thrill Puerto Vallarta with a blend of World Music at The Palm Cabaret. This group entertains audiences with recognizable songs along with a mix of eclectic music in a celebration of exquisite sound.

---
Punta Mita Gourmet & Golf Raises $91,703 for Charities

BanderasNews.com

Punta Mita celebrated four days of golf and culinary experiences Nov 29-Dec 2 to raise funds for Lorena Ochoa Foundation and Punta Mita Hospital Foundation. The event's main features - food, spirits & golf - were featured throughout the resort just north of Puerto Vallarta.

---
Holiday Fun at Nacho Daddy and The Boutique Theatre

María Francesca

If you are spending the Christmas holidays in Puerto Vallarta and are looking for something fun to do, then head over to Nacho Daddy and The Boutique Theater, where locals, expats, and tourists gather to eat, drink, dance, listen to great music, or catch a great show.

---
Try These 11 Mexican Traditions for a Happy New Year

Lorena Sonrisas

In the Mexican culture, so full of traditions, year-end rituals are believed to help you find love, money, and good fortune in the coming year. Though they may seem odd to visitors, taking part in these charming customs will make welcoming 2019 in Puerto Vallarta even more festive.

---
The Poinsettia - A Christmas Gift from Mexico

Mark Van Wagoner

Did you know that the Poinsettia is indigenous to Mexico? From the 14th to 16th centuries, what we call the 'Christmas Plant' was very important to the Aztecs, who used the sap to reduce fevers, and the red leaves to make a dye used for clothing and war paints.

---
Lime Rolls Out Electric Scooter Rentals in Vallarta

Diego Sancho

On December 17, Lime, the largest and most innovative company of shared electric scooters in the world, rolled out operations in Nuevo Vallarta and Marina Vallarta, making Vallarta-Nayarit the first beach destination in Mexico to offer this service.

---
Michael Walters as Dame Edna in 'Mouth of the Border'

Debbie White

On December 26, renowned vocalist and actor Michael L. Walters will take The Palm Cabaret by storm in a unique, loving and critically-acclaimed parody of Dame Edna's Broadway shows. If you are in Puerto Vallarta, don't miss this music and comedy extravaganza!

---
Site Map
•
Print this Page
•
Email Us
•
Top