Vallarta Living | Puerto Vallarta Weddings
Destination Weddings - Choosing Your Location
Destination wedding specialist Zac Campbell tells you everything you need to know about planning your wedding or commitment ceremony in Puerto Vallarta. Let him help you plan an Eventful Moment that is unforgettable!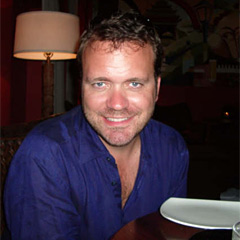 Zac Campbell of
Eventful Moments Vallarta
Puerto Vallarta, Jalisco, Mexico
PV Tel: 52 322 293-5725
US Tel: 206 219-0638

Contact Us!
Choosing Your Puerto Vallarta Destination Wedding Venue

Choosing the perfect location can be one of the most daunting tasks you have to face when planning your Puerto Vallarta destination wedding. You may or may not have ever been here before, and if you have, you may not have looked at the area from the perspective of a bridal couple planning a wedding.


Puerto Vallarta has a myriad of venue options to choose from in all sorts of price and style ranges. Most internet-savvy brides immediately jump online and start looking at property rental sites and they find lists and lists of locations that they are wowed by!


Here comes the unfortunate part, the majority of those villas may not be physically set up to handle a wedding and reception.


Take a look at your typical three bedroom house. Do you have room to squeeze in 80 people for the ceremony and then also have space left for a fantastic sit down dinner with a trio playing in the background? Oh yes, and the dance floor! If you do have space for Uncle Sal to start the Conga line, then I suggest taking advantage of that - and inviting me to join your at your estate!


The next hurdle is determining if the villa actually allows events. My suggestion? Talk to your wedding planner. Event planners in Vallarta need to be on top of what spaces are available for events. It's also key to know the details of the space; the capacity of the space, the set up and breakdown, noise restrictions.


Does the house allow fireworks? Does the city allow fireworks at that location? A bus won't fit down the tiny cobblestone street. How do I get my guests in and out of the house? What is the closest hotel that will meet our guests' standards? The house requires that we end our event at 10 pm and we want to party until the wee hours. What's the best way to set up the chairs for the ceremony? Is the master bedroom air-conditioned? Is that the best room for photos? Is it private? Is there construction going on next door?


Is your head spinning yet? These are all very important aspects to consider, and if you are dealing with a travel agent or a rental agency in the US, they might not be aware that the building next door was knocked down and a 14 story condo development is under construction! Not such a good place to have your wedding ceremony or to spend a relaxing and romantic honeymoon.


Once again, my suggestion is... Talk to your wedding planner! We know. It's our job to guide you to the best experience possible.


Here are some standard rules of thumb for various types of locations.

Standard Hotel - European Plans:

Most standard hotels require that you use their Food and Beverage services. Some require that you meet a certain financial minimum. Some allow for you to bring in your planners, while others don't allow outside event planner on the property. These are all details you need to know before you book a venue for your event.


Every property has it's own personality. As with all personalities, some are easy to deal with, while others are not. There is no way for you, as an inquiring client, to know that the level of service is going to remain the same after the sales process is over. Is the person who is going to be assisting you really going to provide the level of service you expect? The best way to handle that is to get references from previous couples and/or talk to a wedding planner. Are you seeing a pattern yet?

All-Inclusive Hotels:

Many of the same rules as Standard Hotels apply. Additionally, a key question to ask is what the fees are for holding a wedding on site. The majority, I know of only one that doesn't, charge a catering and a la carte menu price as well as standard hotel bar pricing. Many couples assume because the hotel or resort is All Inclusive that it applies to events. That is very far from the truth.

Private Villas:

My personal opinion is that Villa Weddings are really the best way to go - if they fall into the scope of your event. They are private. You can choose your own planners, caterer, and all other wedding service providers. The experience is unusual. It stays in every guests' mind as being one of the most unique and intimate weddings they have ever attended.


The range of villas available for destination wedding celebrations in Vallarta and neighboring areas is amazing! We have everything from super-modern estates that could easily be a Guggenheim Museum, to sprawling beach-side Hacienda Style Villas with views of the bay and the sounds of waves crashing below. While hotel weddings meet the needs of you and your guests, private Estate Weddings surpass every time. The WOW factor is amazing!


Private Villas, like all other venues, have rules and regulations. Typically you will need to rent the property for 5 nights and the majority of the properties charge an event fee that is equivalent to one night's rental.


While a $1500 or $2000 dollar per night villa might sound like a lot, especially after you have added up the 5 nights and the event fee, there are huge benefits. And when you break it down to price per couple, it can actually end up costing less than staying in a decent hotel. And how often do you and your closest friends and family get to stay in a multi-million dollar beach villa with full staff making you Piña Coladas for breakfast?


If your name is Ivonka and you "summer" at Mar Largo, then this is a daily occurrence, but for the rest of us, this is a once-in-a-lifetime opportunity. It just adds to the life-long memories and goes down as being one of the most memorable events in their lives and yours! You can't compare that kind of gift.


Let's take a closer look at how the numbers shake out. One of our favorite villas in Vallarta, Casa Valerie, charges around $2000 dollars per night. With a 5 night rental and a one night event fee you are looking at $12,000 dollars for the "week."


That's quite a bit of change... but let's break it down. Typically the wedding couple will pay the one night event fee of around $2000 USD. That brings us to $10,000. Divide that by 7 bedrooms, and you are looking at approximately $1428.00 per room for the 5 nights. That's $714 USD per person or $142 per person per night. That is the price of a standard hotel room.


Then, consider that you can have the house staff buy groceries and prepare two home cooked meals a day for you plus have all of the cocktails and beer you want at your disposal for about the same price of what you might spend on a BLT and a Margarita at a hotel.


Most all-inclusive hotels charge between $80 and $140 dollars per day per person for the pleasure of eating and drinking what you want. And we know that sitting poolside at your very own pool doesn't compare to being surrounded by diaper-laden toddlers screaming for another Virgin Daiquiri!


Choosing your location is a major factor in planning any destination event. Whether it be for a tropical wedding or a 50th anniversary party, the surroundings and the experience itself are contingent on choosing a venue that address all of your needs. From concept to completion your destination celebration can be fantastic - as long as you are in the right hands.


Do your research before you make any commitments. Then, once you have decided which direction to take it, put your faith in your decision and let your experienced event planner walk you through one of the most Eventful Moments of your life.

Zac Campbell is the owner of Eventful Moments Vallarta, a full service event planning and gourmet catering company specializing in destination weddings and commitment ceremonies in Puerto Vallarta Mexico. For more information, visit the EMV website at EM-Vallarta.com.
Tell a Friend
•
Site Map
•
Print this Page
•
Email Us
•
Top