Technology News
Faked in China: Inside the Pirates' Web - Part 6

Doug Palmer & Melanie Lee - Reuters
go to original
October 26, 2010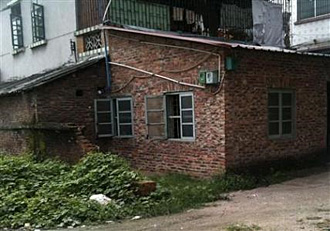 A workshop where fake foreign brand handbags are made is seen in the southern Chinese city of Guangzhou, September 30, 2010. (Reuters/Tyrone Siu)
The online merchandising trend, and shipping via small parcels, has made it increasingly hard for authorities to track the extent of the problem


"Traditionally, we'd find a few containers every year and they're nice figures to report," said John Taylor, an official with the European Union IPR enforcement unit. "But now there are less containers identified, and customs is working almost twice as hard to find as many products because of the growing trend for consumers to buy items over the Internet," he told Reuters.


Ebay, which has lost lawsuits in France to Louis Vutton for not policing the site for fakes actively enough, said the firm has made an increased effort of late.


"We're serious about it. We vet Chinese sellers. If China is going to connect with the rest of the world, China has to confront piracy and counterfeits themselves," Ebay's Chief Executive John Donahue told Reuters in an interview.


Jack Chang is a veteran campaigner against counterfeit goods. As chairman of China's leading intellectual property protection group, the Quality Brands Protection Committee, he has worked with the Chinese government to make enforcement a priority.


China's dual system for counterfeit goods enforcement, with duties shared between China's administrative authorities and its police, provides enforcement options for brand owners. But it also forms one of the biggest problems in cracking down on the illicit industry.


Under Chinese law, a counterfeit case is not subject to criminal investigation unless it surpasses a certain value or volume threshold. However, unless an investigation is made, it is nearly impossible to know the magnitude of the counterfeiting. Without evidence to prove that the threshold is met, the police cannot start the investigation. "It's a which came first situation: the chicken or the egg," Chang said.


Adding to the problem are the sheer numbers of Mom and Pop stores selling these goods.


"It's a never-ending story. Every time you hit one, another one pops up somewhere else, and you have to hit it again. So it's tough," Jean Cassegrain, chief executive of French luxury house Longchamp, told Reuters.


FRUSTRATION WITH CHINA


On Capitol Hill, frustration with China's pirates is adding to rising tensions with China over a range of issues, including the trade deficit and other unfair trade practices they say are taking away American jobs.


Sen. Byron Dorgan, Democrat from North Dakota, was conducting a recent hearing on pirated movies, as chairman of a watchdog panel set up after China and the United States normalized trade ties in 2000.


Many thought China's entry into the World Trade Organization would create a boom for U.S. exports. Instead, the trade gap has gotten worse year after year, with the deficit on track this year to reach about $250 billion.


Dorgan is grilling Greg Frazier, a vice president at the Motion Picture Association of America, about how Washington ended up agreeing to limit the number of foreign films that can be shown in China to just 20 a year under the WTO pact.


The U.S. movie industry believes the quota has fueled the huge market for pirated DVDs and illegal Internet downloads. "Here is the paradox: there's an abundance of American movies in China but most of them are pirated," Frazier told the hearing.


China's policing of the Internet for pornography and political content raises questions why it can't do the same for sites that offer pirated or counterfeit goods, legislators say.


"We know the Chinese government could be doing far more - far, far more - to protect intellectual property rights," Rep. Sander Levin, a Democrat from Detroit, tells the hearing. "There's a widening chasm between what we hear from the Chinese government about IPR protection and what we know to be true."


(Editing by Bill Tarrant)

Tell a Friend
•
Site Map
•
Print this Page
•
Email Us
•
Top