Vallarta Living
Work-for-Food Program Creates Powerful Circle of Service

Becci Burchett - PeaceMexico.org
November 08, 2010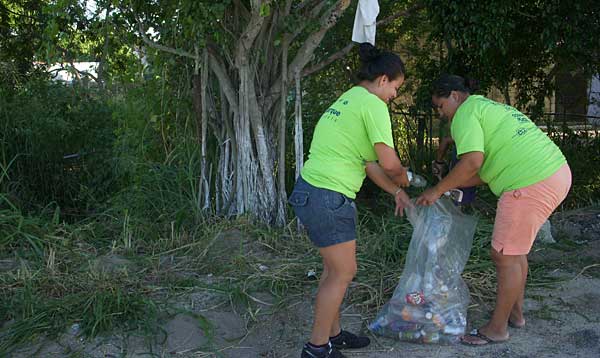 To donate to PEACE's Work for Food program, contact Nicole(at)peacemexico.org.
Punta de Mita, Nayarit – All communities have needs. Unique communities have the ability to unite and perform multi-beneficial programs to overcome those needs. The towns of Emiliano Zapata, Corral del Risco, and Higuera Blanca are doing just that, in the PEACE initiated "Work for Food" program.


PEACE responds to community needs by creating programs that cater to town feedback. The high-demand Work for Food program grew out of flood relief efforts in September and continued to expand due to the consistent increase in job loss and need.


In response, PEACE coordinated town beautification and improvement jobs with residents in return for donated food and cleaning supplies. All positions are identified by community members, making them the stakeholders of the project.


"This is about a partnership; it's not about the haves and the have nots," said Molly Fisher, Director of PEACE. "This program allows individuals to build on their own capabilities and opinions in a way that validates their dignity, instead of PEACE simply collecting donations and handing out food to people who have none."


Volunteer committees from all three towns select needed beautification projects, putting to work nearly one hundred people cleaning and separating garbage from fields, plazas, and schools. Two hours of work provides seventy pesos worth of food and cleaning supplies, which can feed a family of four for one day. Donated clothes are also sold at very low prices, providing additional funds for food and cleaning supplies as well as affordable clothing.


Although the need is greater, food and supplies are limited to ten workers from each town per week. To donate to PEACE's Work for Food program, contact Nicole(at)peacemexico.org.
---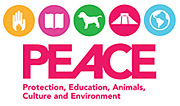 PEACE: Protection, Education, Animals, Culture and Environment, is a nonprofit organization established in 2005, made of four main programs which focus on education, entrepreneurship, animal well-being, and community engagement in the coastal regions of Nayarit, Jalisco and Quintana Roo, Mexico. Through innovative and community based programs, PEACE is working to improve the quality of life in local communities throughout the Bahía de Banderas. For more information, please visit PeaceMexico.org or click HERE to read more about PEACE
Tell a Friend
•
Site Map
•
Print this Page
•
Email Us
•
Top