Puerto Vallarta, Mexico - Welcome to "Living in Paradise" the show that looks at all the interesting people, places, and events that the greater Bay of Banderas area has to offer.
In this episode, we look back at the Sayulita Longboard Classic, which took place March 11-12, and look forward to Vallarta Restaurant Week, which runs from May 15-31, and offers a savings of up to 50% at some of Banderas Bay's most recognized restaurants.
Surfers converged on Sayulita, March 11 & 12 for the Sayulita Longboard Classic. This event supports the Reef Check Foundation, who works to save our reefs and oceans.
The Reef Check Foundation is an international non-profit organization devoted to educating the public and governments about the value of coral reefs and the crisis facing them. They are creating a global network of volunteer teams, trained and led by scientists, that regularly monitor and report on reef health using standard methods.
The foundation helps facilitate collaborative use of reef health information by community groups, governments, universities and businesses to design and implement ecologically sound and economically sustainable solutions to this crisis. They also stimulate local action to protect remaining pristine reefs and rehabilitate damaged reefs worldwide, especially through the creation of Marine Protected Areas.
"Living in Paradise" talked to one of the event coordinators from Reef Check and to some of the surfers at this charity event, to see what they think of surfing here in Sayulita and Mexico in general. We all need to remember to protect our reefs in the Bay of Banderas... everyone let's take some pride and make this happen!
Vallarta Restaurant Week, one of the Banderas Bay area's premier gastronomy events, starts next week. Living in Paradise went to the Legendary El Dorado Restaurant to see their standards for this international event.
Restaurant Week takes place from May 15th through the 31st, when Puerto Vallarta restaurants offer three courses, each with three choices and all for one low price. This annual culinary event is eagerly anticipated by locals and gourmet aficionados from around the globe, who plan an annual pilgrimage to Puerto Vallarta specifically for this festival.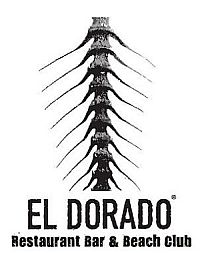 Thirty-eight restaurants will participate in the 2011 edition of Vallarta Restaurant Week, an increase from last year's 31 participants. Many venues will also be featuring live entertainment to enhance your dining experience.
With so many wonderful restaurants to choose from, and only 17 days to sample the culinary talents of some of Puerto Vallarta's finest chefs, it may be hard to decide where to dine so, throughout the 17 day event, PV restaurant reviewer Gary R. Beck will be taking small groups of food lovers to participating dining establishments, where they will sample at least three choices for each course. On the next episode of "Living in Paradise," Gary will take one of these groups to El Dorado to sample the food featured on this episode.
If you have any comments or story suggestions, please email us at pvlivinginparadise(at)yahoo.com.
Living in Paradise, a video series that highlights all of the interesting people, places, and events that Puerto Vallarta has to offer, is sponsored by El Dorado Restaurant, Bar and Beach Club on Puerto Vallarta's famous Playa de Los Muertos. For more information, click HERE. To make your reservations, visit ElDoradoPV.com or call (322) 222-4124.


Click HERE to see more Living in Paradise videos.