In 1961, before the tourist boom, before TVs, radios and telephones reached Vallarta, the late Guillermo Wulff and his wife Nelly Barquet opened the quaint El Dorado as the first restaurant in Puerto Vallarta.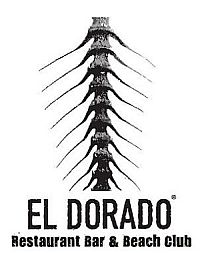 During the filming of The Night of the Iguana, El Dorado became the favorite hangout of movie stars like Elizabeth Taylor, Eva Gardner, Richard Burton and Rock Hudson. El Dorado soon became the Puerto Vallarta celebrity hot spot on the beach as well as the favorite gathering place for PV's movers and shakers.
Now, after a celebrated 50 years in business, El Dorado Restaurant, Bar and Beach Club is writing a new chapter in it's continual evolution. The restaurant was recently completely renovated, keeping the original El Dorado's authentic appeal while adding modern charm to create a tropical, sexy and inviting oasis.
With an approachable, casual and relaxed atmosphere coupled with Latin Asian dishes - all set to hypnotic World Beats, the new El Dorado has revitalized Los Muertos Beach. Add to this fresh sustainable and local seafood, excellent service and an incredible staff, and you will enjoy an unforgettable dining experience at El Dorado.
Embrace your senses at El Dorado Restaurant, Bar and Beach Club.
Open daily from 9 am–2 am for breakfast, lunch and dinner, El Dorado is THE place to spend days in the sun and nights under the stars on Vallarta's world-famous Los Muertos Beach. For more information, call (322) 222-4124 or visit ElDoradoPV.com.
• B E L O W T H E F O L D •
Sunset @ Six Fundraiser for SETAC, Nov 25

BanderasNews.com
SETAC and GoGayPuertoVallarta.com invite you to Sunset @ Six, a fundraiser for SETAC, Puerto Vallarta's Gay, Lesbian, Bisexual & Transgendered Community Center. This special event will take place on November 25 from 6-8 pm at El Dorado Restaurant on Los Muertos Beach.
---
Living in Paradise: PV Food & Fine Dining

David Olvera
In this edition of Living in Paradise, we stop by the Old Town Farmers' Market, which wraps-up its second season on June 4th, and visit with Puerto Vallarta food critic Gary R. Beck as he enjoyed the special Restaurant Week 2011 menu at El Dorado Restaurant Bar and Beach Club.
---
Vallarta Restaurant Week at El Dorado

Gary R. Beck
Offering fabulous Asiatic/Latin cuisine, El Dorado is another not-to-be-missed place to visit during Vallarta Restaurant Week. Opened in 1961 by the Guillermo Wulff family, this Playa Los Muertos landmark has evolved into a casually elegant beachfront restaurant.
---
Living in Paradise: Spring Happenings

David Olvera
In this episode, we look back at the Sayulita Longboard Classic, which took place March 11-12, and look forward to Vallarta Restaurant Week, which runs from May 15-31, and offers a savings of up to 50% at some of Banderas Bay's most recognized restaurants.
---
Living in Paradise: Great Friends & Food

David Olvera
In this edition of Living in Paradise, Puerto Vallarta says goodbye to Elizabeth Taylor at a memorial service held at Los Arcos on March 27, 2011. We also visit Carnitas El Chaparro, a taco stand where locals have been enjoying a traditional Mexican breakfast for over 25 years.
---
Living in Paradise: Vallarta Safe & Secure

David Olvera
In this edition of Living in Paradise we hit the streets to find out what local residents and business owners think of the safety and security of Puerto Vallarta, and how bad press has affected their lives and businesses. We also give you a glimpse of Mediterranean Night at El Dorado Restaurant & Beach Club.
---
Living in Paradise: Surf's Up in Sayulita

David Olvera
Living in Paradise takes you to the San Pancho Pro 2011 Surf Tournament, which took place January 14-16, at Bahía de San Pancho, Nayarit. The best professional surfers from the Banderas Bay area, from Mexico and from around the world, came to compete in this world class event.
---
Puerto Vallarta: Living in Paradise

PVNN
'Living in Paradise' is a new video series that highlights all of the interesting people, places, and events that this Paradise we call Puerto Vallarta has to offer. In this episode, we visit El Tuito, see the first Raicilla of the New Year made at Hacienda el Divisadero, and attend El Dorado Restaurant, Bar, and Beach Club's New Year's Eve Party.
---
Join Planet X Television at El Dorado for the New Year

PVNN
Come party this New Year's Eve with Planet X Television, the premier extreme cable sports channel in the United States, at the legendary El Dorado Beach Club and Restaurant.