Puerto Vallarta, Mexico - The Canadian Children's Shelter of Hope Foundation (CCSHF) is proud to collaborate with Vallarta Botanical Gardens (VBG) in environmental and horticultural education for Vallarta-area youth.
Founded on November 15, 2005, the Vallarta Botanical Gardens has as its mission "to create Mexico's foremost botanical garden for the propagation, study, discovery, conservation, and display of Mexican native plants for the enjoyment of Puerto Vallarta residents and visitors." Each year VBG welcomes thousands of local visiting school children free of charge, and provides educational tours of their magnificent botanical collections and native forest trails.
Located south on Hwy 200, the Gardens can be found at the Km 24 marker, approximately 30 minutes south of Old Town (Romantic Zone). You can catch the "El Tuito" bus every half hour at the corner of Carranza and Aguacate streets. Bus fare is $20 pesos ($1.50 USD/CAN) each way. Or you can take a taxi at approximately $300 pesos ($23 USD/CAN) each way.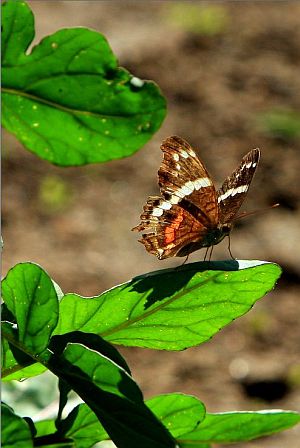 As in other cities throughout the world, Vallarta youth are all too often disconnected from the wild world around them. Providing opportunities for students to not only immerse themselves in nature, but to learn about the gifts of our natural world, is helping inspire the next generation of leaders to care for our planet and its finite resources. For those who have not yet visited the Vallarta Botanical Gardens, you have to experience it for yourselves to understand why we are so excited to be collaborating with them. The VBG, while only a short drive south of Vallarta, is nestled into a wild mountainside paradise of tropical forest. Its plants include some of the most beautiful of the region and the country, from culinary delights such as vanilla vines and chocolate trees to ornamental wonders like stately palms and vibrantly colored orchids. While viewing plants can be fun, we love touring with the Garden staff and volunteers to learn about the complexity of the green world and how plants are such a critical and enriching part of our lives.
We at CCSHF were especially pleased to receive photos from the last visit of children from Pasitos de Luz to the VBG. The Gardens also helped Pasitos with a recent fundraiser by donating roughly $5,000 MXN worth of gift certificates.
Because of amazing support such as this, and for the remarkable educational resource the Vallarta Botanical Gardens brings to the local community, CCSHF is pleased to now provide tax-deduction receipts to Canadian donors who would like to contribute to the VBG's educational programs. Please visit the CCSHF website to make your donation. You may designate your donation to go to the "Vallarta Botanical Gardens" funds for your online gift, or you may send a cheque with VBG in the memo section. The online giving option also allows for monthly giving by which manner you can even divide an upper level membership into small regular payments.
US donors can contribute online or by cheque. Click HERE for more information about USD donations. The Gardens provides great benefits to its members, details of which are listed on the VBG website.
We invite you in supporting this new collaboration between the Canadian Children's Shelter of Hope Foundation and the Vallarta Botanical Gardens. At the very least, take the short trip up into the mountains outside of Vallarta to visit the site yourself. For those of you outside Mexico, take a virtual trip there by visiting the website or VBG facebook page.

Located 30 minutes south of Old Town at Km. 24 on Highway 200, Vallarta Botanical Gardens offer something to keep every age group happy; from a Rose Garden for the romantic to jungle trails for the adventurous and a Carnivorous Plants area for the younger generation! The Botanical Gardens' vibrant and elegant settings also offer the perfect venue for weddings and special occasions. For more information, call (322) 223-6182 or visit vbgardens.org.
Click HERE to learn more about Vallarta Botanical Gardens.
---

Located in El Pitillal, Pasitos de Luz is a marvelous day care facility for children with special needs. This non-profit organization provides children with various handicaps with a caring and loving environment, along with treatment for individual rehabilitation, nutritional meals, physical stimulation and therapy. For more information, Click HERE or visit PasitosDeLuz.org.