El Tuito, Jalisco, Mexico - Tierra Alta, the new Eco Development for cabins near El Tuito, has formed a Board of Advisors to help guide the project's growth.
"Tierra Alta now needs professional support in planning for the future," according to David and Xochitl Kimball, the project developers. "We want the experience at Tierra Alta to remain simple," Kimball said. "Just beautiful cabin sites in the foothills with the necessary support to build comfortable cabins for 'getaways' on weekends or for family vacations. And, some of our clients will be retirees looking for affordable tranquility."
"But we have learned that simplicity is a challenging goal for this kind of project," Kimball said. "It requires expertise in a broad range of areas to avoid being overwhelmed by the complexity of keeping it all simple for the residents," he said.
One example was setting up a planting program for green space areas. "We will be relying on Bruce Beckler's professional expertise for dealing with all of the organic gardening decisions that are a pure mystery to people who have never really gardened before - like us," Kimball noted.
Kimball observed that legal expertise from José Maria Gallardo has already proved to be invaluable. "But that's partly because he can draw on the intellectual resources of one of Jalisco's most prestigious law firms, Robles, Sanchez, Lazo, Gallardo & Valdez. We are lucky to have José Maria on board as an owner at Tierra Alta," Kimball said. "There is nothing like having a really good lawyer in the family."
"We will be adding new members to the Advisory Board as we continue to grow. But we'll be very lucky to get members who can bring the kind of expertise we have in this first round of Board Members," he added.
Tierra Alta Board of Advisor Profiles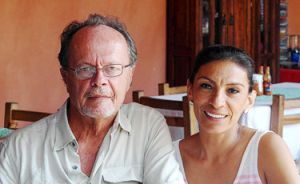 David & Xochitl Kimball
David Kimball
, 69, a Minnesota native, is a retired journalist and businessman who has spent more than 30 years in Mexico. He worked for
Business Week
magazine in Mexico City for 12 years, researching and writing the magazine's Special Supplements on Mexican business. He also managed the advertising sales for the Supplements and designed them for publication.
David grew up in a family with deep roots in cabin living. His family built their own summer cabin in Northern Minnesota. David's father was the Director of the Minnesota Game and Fish Department. He is married to Xochitl Elena Ruiz and has two grown children, both of whom are fluent in Spanish.
Xochitl ("So-Chill") Kimball, 49, is from the State of Sinaloa in north central Mexico. She has long served as a professional manager for fitness centers, having managed the "Curves" facility in her home state. Xochitl looks forward to offering a sampling of fitness classes at Tierra Alta when the development's population reaches a "critical mass" (no offense intended).
Xochitl's considerable management talent has been recognized by her husband, David, who has welcomed her to take over the lead position in handling the present and future stages of the Tierra Alta Development. Xochitl says, "We want the growth to be managed so that we can have the most compatible group possible within this incredible community."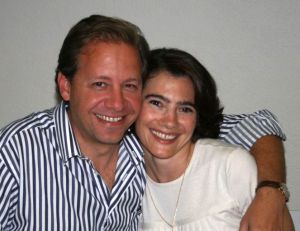 José Maria Gallardo
José Maria Gallardo
, 48, is a Mexican attorney based in Guadalajara where he is a partner in the highly respected law firm of Robles, Sanchez, Lazo, Gallardo & Valdez. The firm was founded in 1998 and was one of the first Mexican firms outside of Mexico City to offer comprehensive services to major corporate clients.
José Maria has earned the universal respect of clients and colleagues with his common sense approach to problem solving in the practice of corporate law. But José Maria is far from a "corporate animal." He was raised on a ranch in the state of Michoacan and is at least as comfortable in nature as he is in the corporate world. As one of Tierra Alta's first investors, José Maria provides his usual steady guidance on all legal matters related to the development.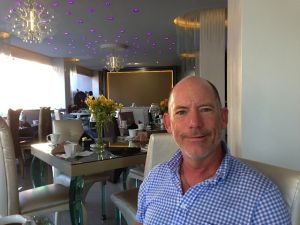 Bruce Beckler
Bruce Beckler
, 56, graduated at the top of his class at the University of British Columbia with a Bachelor of Science degree in Agriculture. He was hired by the Vancouver Parks Department where he worked in various positions over a twenty year period. Bruce was in charge of the Arboretum at Queen Elizabeth Park and he spent five years at the Bloedel Conservatory."I'm really pleased to be involved with Tierra Alta at this early stage in its development," Bruce said. "It's a project with the right mix of fun with gardening while we also do some planting and harvesting for some of the less fortunate families in the el Tuito area." Bruce is the official Master Gardener for the development and contributes valuable advice for how best to enhance Tierra Alta with plantings and green space. He also hopes to guide a communal gardening program at Tierra Alta.
---

Set on 5 hectares of rolling hillsides, the Tierra Alta eco cabin development will comprise 21 country cabins built for weekend enjoyment or full-time living. With cabin/lot combined pricing starting at only $95,000 USD, reservations are already being taken. If you would like to see what the Tierra Alta lifestyle offers you, please call Tropicasa Realty's Wayne Franklin at (322) 222-6505, to set an appointment to preview the model cabin and breathe the fresh mountain air of El Tuito.


To learn more about Tierra Alta Click HERE, or visit TierraAltaTuito.com.