Puerto Vallarta, Mexico - With a little over a month to go for our 2019 season, The Palm Cabaret has been fortunate to host some of the most amazing talent Puerto Vallarta has seen. The response to our line-up has been incredible, and we couldn't agree more.
April 11 will be our last day this season, but it's not over yet! As we head into the home stretch, we're shaking things up a bit, introducing our audiences to new and diverse acts. We are also diligently working on next year's entertainment, and so far, the line-up is spectacular. Keep an eye on our website for details coming soon.
More importantly, the current entertainment season continues, and it shows no signs of slowing down.
Miss Conception's "TV Land"
has broken attendance records and is receiving amazing reviews. This hilarious journey through the world of television, past and present, has been labelled as one of Kevin Levesque's best show to date. There are many costume reveals, and Miss Conception's ability to transform right in front of your eyes is nothing less than incredible. A popular question asked as spectators exit the venue is "How does he do it?" Don't miss your chance to see this amazing show, playing every Monday at 7:30 and 9:30 pm, and on Thursdays at 9:30 pm through April 11, 2019. Tickets to this show sell very fast, so it is advisable to get yours in advance to ensure the best seats.
Kim Kuzma also has two hits on her hands. "Dancing Queen" and "The Best of Acústico" on Tuesday nights. This week, Kim continues her Cher and ABBA show with three of the best musicians this town has to offer. Eduardo Leon on guitar, Nate Buccieri on the piano, and Alexis Mena Torres on drums, all blend well as Kim guides you through iconic songs sprinkled with her musical formula. All members have combined their talent to re-arrange some of the songs, and the result is truly wonderful. Coming up later this month, Kim reunites with previous band members from the Acústico CD collection. Kim has recently released 3 CDs which are available for purchase at the box office.
BohemiaViva
recently upped their game with a pilot launch of smaller version of the
"Symphonica"
concert project with the addition of a selected small group of Orchestra Violins, Cello, Viola, Trumpet, Flute, Bass and Percussion. The show received numerous standing ovations as the praise could not get any higher. Look for "Symphonica" next year with a much larger orchestra. In the meantime, BohemiaViva resumes their current show "Reflections," which also has received very positive reviews, on Wednesdays, March 13 and 27. Andrea and Luis are very comfortable on the stage, and their magical chemistry ensures that BohemiaViva is here to stay.
Paige Turner, the drag darling of NYC, star of SHADE: QUEENS OF NYC (on the Fusion Network), and comedic "Showbiz Spitfire," previously seen at The Palm in her critically acclaimed shows Drag Me to the Top and Confessions of an Un-Natural Blonde, returned to Puerto Vallarta on March 6th for a third Smash year.
Fed up with America, this tawdry blonde bombshell makes a run for the border, unlocks her "inner" Charo and brings her all-new show, Viva Paige Turner! to The Palm. Hilarity ensues as the drag darling struggles with language barrier, local customs and tourists. In this ridiculous evening of mayhem and foolishness you'll hear over the top parodies from The Little Mermaid, Ricky Martin, Madonna, and many more! Viva Paige Turner! will be playing at The Palm on various dates through March 23. Come drink the tequila and get ready for the ride of your life, where the audience always feels like the guest star!
Aurora Sexton
is an American transgender actress, writer, and performer. Born in Denver, Colorado she has thrilled audiences across the US with her dry humor and uncanny impersonations of celebrities like Joan Rivers, Madonna, Melania Trump and more.
A decorated pageant winner (Miss Gay USofA, National Entertainer Of The Year), Aurora brings a polished finish to everything she presents. Aurora is touring her new smash hit play, Let Them Eat Cake! Diary of a First Lady. This dark and campy political satire captures the most interesting administration in American history from White House staff to the Trump family through the eyes of its most mysterious and unwilling passenger, First Lady Melania Trump.
Featuring reworks of several timeless classics like "Oh Melania" (Que Sara Sara) and "You're The First Lady After All" (Love Is All Around), Let Them Eat Cake goes for the jugular in a fully integrated, interactive, multimedia video experience that audiences have described as "Disturbing", "Hilarious", "Thought Provoking", "Important" and from one Trump supporter who didn't know what the hell they were walking into, "The worst piece of s#*t I've ever seen!"
Prepare yourself for a night of laughs (and several tears) as Melania reveals the hardships of a FLOTUS struggling to keep her sanity in a White House full of unscrupulous characters crazier than the next.
For the first time in Puerto Vallarta,
RuPaul's Drag Race
season 3 winner
Raja
takes to our stage. Sutan Amrull is an American make-up artist, drag performer, and TV personality. He is best known for his work on the reality show
America's Next Top Model,
where he served as the make-up artist for nine cycles. Amrull is famous for doing makeovers of several renowned celebrities including Paulina Porizkova, Twiggy, Dita von Teese, Tyra Banks, RuPaul, and Azalea. He has also served as a makeup artist to popular singer Adam Lambert for his live U.S. appearances, print media, and Lambert's international 2010 Glam Nation Tour. Amrull has made many appearances on the small screen and the big screen as well. He got featured in the short film "The Young and Evil" as well as in the web series Hey Qween. Amrull is also known for releasing the singles
Diamond Crowned Queen, Sublime, Zubi Zubi Zubi, Cholita,
and
Divine.
Tickets for two upcoming acts that you must not miss are now available for purchase:
Jimmy James is back by popular demand is with Fashionista & Legendary Voices. With ALL-LIVE and uncanny show-stopping voice impressions, this show not only surprised audiences, but was one of December's most heavily requested shows. Check out what everyone is talking about on March 23, 28, 29 & 30 at 7:00 pm and on March 22, 24, 27 & 31 at 9:30 pm.
The Palm is also proud to host two American Idol contestants, David Hernandez and Effie Passero, which promises to be a powerhouse of vocals. This modern day Sonny & Cher show opens March 30th.
With a little over a month left to go, NOW is the time to experience some of the best entertainment this town has to offer. Our box office personnel will be happy to answer any of your questions. Stop by, say hello, and check out our updated venue.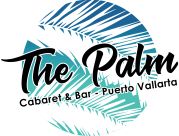 Open 7 nights a week, The Palm Cabaret and Bar features two shows per night, one at 7:00 pm and the other at 9:30 pm. They sometimes offer afternoon matinees as well. For more information and the 2018-2019 season's complete line-up, visit ThePalmCabaret.com.
The Palm Cabaret and Bar is located at 508 Olas Altas in the heart of the Puerto Vallarta Romantic Zone. Tickets to all shows can be purchased at the venue's box office, which opens daily at 10 am, or online at ThePalmCabaret.com.For more information, click HERE, call (322) 222-0200, or follow The Palm Cabaret and Bar PVR on Facebook.