Entertainment | Restaurants & Dining | June 2007
Lazy Lizard Bingo Benefits R.I.S.E.

Joy! - PVNN

When 14 disadvantaged preschoolers came to the Lazy Lizard for lunch earlier this year, they went away with more than full bellies, they stole the owner's heart.


Parry's restaurant had been sponsoring the R.I.S.E. kids for a couple of years with food donations and charity events, but it wasn't until the children themselves descended that it became personal.


The Refugio Infantil Santa Esperanza, (R.I.S.E.), is a non-profit shelter for babies and children under the age of 14 who have been turned over to R.I.S.E. by DIF (Desarrollo Integral de la Familia,) a Mexican government institution that is the legal representative for minors under the age of 14.


They look after 55 children who have been rescued from unbearable situations of abuse, neglect, or simple abandonment. Quite a few have been in institutions most of their young lives.


The only financial assistance they get from DIF is $3,000 pesos a month. Can you imagine raising 55 children on $3,000 pesos a month? How far do you reckon it would go? They rely on donations and charity for almost everything.


So, every Thursday from 7 pm till 9 pm, the Lazy Lizard will be hosting Bingo for the Kids, but not just any Bingo. THE most outrageous, unreasonably fun, unpredictably interesting bingo ever staged!


What the heck it's June, low season, we can afford to go Bingo Bonkers for the kids, and Lazy Lizard is just the place to do it.


The children themselves will be helping call the numbers on opening night, Thursday June 14th, ably assisted by Vallarta's favourite Mama; Mama Dolores. There will be fabulous prizes including tickets for the Los Veranos Canopy Tour, and of course all of the proceeds go to R.I.S.E. to help buy food and medicine for the children.


Mark it on your calendar, as a regular Thursday night adventure with the gals/guys/family. Expect Vallartan celebrities, expect a ripping good time, but don't expect a nice predictable game.


Bingo at the Lazy Lizard is just the foundation, and the excuse, for a weekly adventure that is destined to become infamous in Vallarta. Parry has committed to having THE most ...er... unusual callers around, with THE most spectacular ... intermissions.


Lazy Lizard is right on the beach next to La Palapa, the action starts at 7 pm every Thursday to take full advantage of Vallarta's spectacular sunsets. It's Happy Hour, the drinks are cheap anyway, the food is great, the entertainment crazy fun for everyone, and it's all for a jolly good cause.


Get a group together and come play with, and for, these special children. Please show them your support.
---
Lazy Lizard Bingo Goes Out With a Bang

JOY!

Over seven crazy bingo nights at the Lazy Lizard on Playa los Muertos, we raised 60,314 pesos for the children at the Refugio Infantil Santa Esperanza. That's almost double what the government gives them in a year!

---
Glamour and Fashion at Lazy Lizard Bingo

JOY!

This week's Lazy Lizard Charity Bingo was thoroughly heart warming. The arrival of the R.I.S.E. kids made everyone's night, and the response from the children playing bingo epitomized the feeling. And then there was the Encore Boutique fashion show...

---
Rain or Shine Vallarta R.I.S.E.s to the Occasion

JOY!

Thursday night's Lazy Lizard Charity Bingo was a little wet, but it didn't dampen anyone's spirit. All in all $9487 pesos were raised, which just goes to show that rain or shine, Vallartenses always R.I.S.E. to the occasion!

---
Charity Bingo July 5 Celebration - Cha-Ching!

JOY!

More than 100 people squeezed in to the Lazy Lizard to raise $11,912 pesos at the charity bingo game for R.I.S.E. this week. Over at the orphanage, the nuns are turning cartwheels - more than $27,000 pesos have been raised so far!

---
Lazy Lizard - Legends, Laughter and Love

JOY!

Axe Capoeira's amazing half-time show added to the excitment at this week's Lazy Lizard Charity Bingo Night, where an additional $4600 pesos were raised, bringing the three-week total of funds donated to R.I.S.E. to more than $15,000 pesos.

---
Len Lets Loose on Lazy Lizard

JOY!

Don't miss Charity Bingo Night every Thursday night between 7 pm and 9 pm at the Lazy Lizard. This week, we raised $6180 pesos for the children at R.I.S.E. - thanks to Len and his amazing Blu crew going all out to help make it happen.

---
Lazy Lizard Bingo Night - a SMASHING SUCCESS!

JOY!

With local celebrity Mama Dolores running the show, the Lazy Lizard's first Charity Bingo Night was a smashing success, raising $4500 pesos for the children at the Refugio Infantil Santa Esperanza (R.I.S.E.)

---
R.I.S.E. Kids Sing for Their Supper

JOY!

This week the children at the Refugio Infantil Santa Esperanza, (R.I.S.E.) aren't focused on how tough their lives have been, they are too busy preparing for the concert they will be performing at Lazy Lizard Bingo Night this Thursday.

---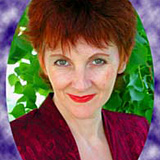 JOY! Is an internationally acclaimed life transformation coach, famous for her unreasonable success in helping people move through their challenges with her unorthodox approach and emPOWERment tools. For more information, visit her website ExperienceJoy.com or call 044-322-129-1128.
Click HERE for more articles by Joy!
Tell a Friend
•
Site Map
•
Print this Page
•
Email Us
•
Top