Puerto Vallarta, Mexico - Welcome to a Special Edition of "Living in Paradise," the show that looks at all the interesting people, places, and events in the Bay of Banderas region.
Protesters converged on City Hall on Thursday, May 19, 2011. They were protesting the demolition and remodeling of the Malecón Boardwalk. They feel that the modernization of the Malecón is not in the best interest of Puerto Vallarta and will take away from the small town Mexican feel that residents and visitors have come to love.
Demonstrators marched from the Agustín Flores Contreras Sports Stadium and through downtown to City Hall. Some high profile citizens participated in the march, like former Puerto Vallarta Mayor Nacho Guzman. We were able to talk with Señor Guzman and get his take on the march.
The march started out peacefully, until Mayor Salvador Gonzalez Resendiz ignored protest organizers request to meet with him. That is when marchers blockaded Juarez Street just below the church of Guadalupe and just east of City Hall. Police began forcefully removing protesters from the street and protester retaliated.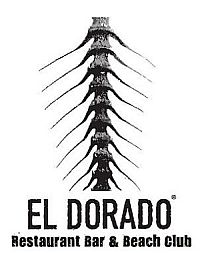 Police quickly closed all access to city hall by barricading all streets leading to the Plaza Principal. Order was quickly restored.
Mayor Gonzalez then agreed to meet with protest organizers and promised to not only publish the meeting minutes, but also to appoint a committee to oversee the project. In the end, they were able to come to a tentative agreement that satisfied the protesters... for the time being.
We will continue to follow this story as it develops. If you have any comments or story suggestions, please email us at pvlivinginparadise(at)yahoo.com.
Related articles:
The Truth Behind Puerto Vallarta's Malecon
Vallarta Malecón Closes - Progress?
Malecón Closing Discussions Continue
Morelos Street Parking Now Prohibited
Changing Traffic Patterns in El Centro
Living in Paradise, a video series that highlights all of the interesting people, places, and events that Puerto Vallarta has to offer, is sponsored by El Dorado Restaurant, Bar and Beach Club on Puerto Vallarta's famous Playa de Los Muertos. For more information, click HERE. To make your reservations, visit ElDoradoPV.com or call (322) 222-4124.


Click HERE to see more Living in Paradise videos.