Puerto Vallarta, Mexico - There's always so much going on in Puerto Vallarta and around Banderas Bay, it can be difficult to keep up with it all. Here's a look at some of this week's Puerto Vallarta news headlines, community announcements, and a couple of this weekend's events you won't want to miss.
November 16 a National Holiday as Mexico Celebrates Revolution Day
Though officially celebrated on the third Monday of November, (which this year falls on the 16th,) November 20, 2015 marks the 105th anniversary of the beginning of the Mexican Revolution, which began November 20, 1910, as an uprising against longtime dictator Porfirio Díaz. Francisco I. Madero, who started the Revolution and later became president, issued the Plan de San Luis Potosí, which declared the Díaz regime illegal and initiated the revolution. On Monday, as we observe the National Holiday here in Puerto Vallarta, banks, government offices and about half of the businesses in town will be closed, as most people have the day off to celebrate. But the traditional parade that winds through downtown will not be held until Friday, November 20 -
El Día de la Revolución.
The parade will begin at 11:00 am on the corner of Francisco Madero and Vallarta streets on PV's south side and head north to wind through downtown.
Purr Project BINGO Returns to Margarita Grill, November 18
Let the games begin! Purr Project BINGO returns to Margarita Grill on November 18th with great prizes (like $200-peso gift certificates for Bravos, Starbucks and
Daiquiri Dick's
, bottles of Cuervo Gold tequila and wine, tickets to Purr Project's Luau on the Beach) plus our famous multiple-pull 50/50 raffle, and Margarita Grill's food and drink specials just for us BINGO players! Bring a bag of gently-used clothing for the Purr Project account at Deja New Consignment and receive one additional BINGO card free! Get there early for a good seat. Cards go on sale at 4:30 pm; the fun starts at 5:00 pm. You'll find Margarita Grill on the corner of Basilio Badillo and Piño Suarez in Old Town, and there's lots of covered parking nearby. Grab a friend, grab a table and join the fun!
Proceeds benefit the 150+ cats residing at PuRR Project, a no-kill feline sanctuary north of Puerto Vallarta. * Donations 501(c)(3) tax-deductible in the U.S.
Ciara Enjoyed Some Beach Time in The Riviera Nayarit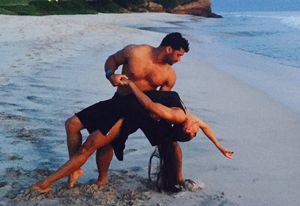 The Riviera Nayarit Convention and Visitors Bureau's Celebrity Watch detected the recent presence of R&B singer Ciara, who was seen enjoying the destination last weekend after her concert in Minnesota. Joe Francis' Casa Aramara in Punta Mita, a celebrity favorite located on the Riviera Nayarit's Glamour Peninsula, was home base for Ciara and her family for a few days. The star shared pictures on social media of her visit to Punta Mita accompanied by her boyfriend, Seattle Seahawks' quarterback, Russell Wilson, and her 20-month-old baby, Future Jr. They visited Playa Escondida on Islas Marietas during their stay, but the highlight was the fun video she posted where she enjoyed running the waves on her boogie board. Russell Wilson, excellent athlete and sports lover, hit the golf courses at Punta Mita Pacífico and Punta Mita Bahía, located in the Punta Mita development. Ciara is one of the top contemporary voices in North America and is so popular she has nearly seven million followers on
Twitter
and over eight million on
Instagram.
The news is hitting different media as well, which will undoubtedly increase the positioning of the Riviera Nayarit as a preferred destination for celebrities.
2015 Rising Hop Festival in Puerto Vallarta, Nov 20-21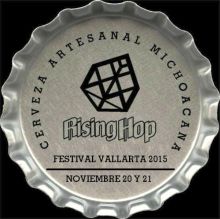 On November 20 & 21, from 11 am to 11 pm, the first edition of the Vallarta Rising Hop Festival will be held in Puerto de Luna's Parota Park, where you will enjoy a variety of craft beers made by Michoacan brewers, and delicious food in 5 different pavilions. Live entertainment will be provided by various local and national musical groups performing a variety of genres ranging from electronic music to Jazz, Blues, Rock, etc. There will also be workshops for children, arts & crafts, organic food, local products and more. General admission to this pet-friendly event is $100 pesos, which includes a commemorative glass and two beer tastings. Children (accompanied by an adult) get in free. A portion of the entrance fees will be donated to Puerto Vallarta Amigos de los Animals and Purr Project, who will be on hand to tell you about their work. Puerto de Luna All Suites Hotel is located at Blvd. Francisco Medina Ascencio No. 2294 in the Puerto Vallarta Hotel Zone. For more detailed information, visit
risinghop.com,
or on
Facebook.
Weekend Events in Puerto Vallarta and Around Banderas Bay
Click on titles for more information
• Tango Performances and Workshops in Puerto Vallarta
• Qué Rico! PV at Four Vallarta Restaurants, November 11-15
• Luis Miguel to Perform in Puerto Vallarta November 15
• Vallarta Botanical Gardens 10th Anniversary, Nov 14 & 15