Editorials
««« Click HERE for Recent Editorials
---
U.S. Warns Against Spring Break Travel to Mexico

Marie Callan - BanderasNews.com

With spring break underway, the US State Department and media have been reminding students that a travel warning for Mexico remains in place. And while it's true that parts of Mexico are in turmoil, what's lost in the uproar is that many Mexican resort areas haven't been affected.

---
Immigration From Mexico May Soon Plummet Without a Wall

Kyle D. Navis - Voice of San Diego

Donald Trump swept into office on a platform whose most clear plank was a promise to 'build that wall.' While this might have been a handy campaign slogan, the economic forces that push and pull people across borders are changing, so the wall could be a moot barrier before it is finished.

---
Donald Trump's Alternative Reality on Immigration

Domenico Maceri - BanderasNews.com

America is a country of immigrants but Trump's harsh rhetoric during the campaign and in his administration paints a picture which immigrants do not recognize. If you listen to Trump, you'd think that everyone is after us and we must focus all our energy on protecting ourselves.

---
In Mexico, El Amor Trumps El Odio (Love Trumps Hate)

Marcia Gage - BanderasNews.com

Whether you identify as a Democrat, Republican, or Independent there is no denying that the Trump Administration, will, and already has, affected the Mexican economy. Expats and visitors can make a difference by showing the local people respect and generosity.

---
How Mexico, N. America Can Trigger an Economic Boom

Suzy Chaffee - BanderasNews.com

The McKinsey Global Institute study, 'Global Economy Would Increase By $28 Trillion If Women Get Equal Rights and Opportunities,' was a hot topic at December's International Women's Awakening Summit held in Todos Santos, a magical town on Mexico's Baja California Peninsula.

---
Opinion: World Ocean Emergency - Vote for Our Oceans!

BanderasNews.com

In October the World Wildlife Fund released a troubling report on CNN - that two thirds of the world's marine and wildlife could be gone by 2020. That's just 3 years from now! So, if you believe in science, this election today is critical to the bright futue of all our children.

---
Join Our Team to Help Win Race Against Global Warming

Suzy Chaffee

Concerned about global warming, former Olympic skier Suzy 'Chapstick' Chaffee last week asked the UN's top Ocean consultant, Leonard Sonnenschein, 'what are the chances of swimming in the Tokyo Olympic waters in 2020, and skiing at the 2018 Winter Olympics in South Korea?'

---
Letter from the Editor Regarding La Leche Incident

BanderasNews.com

International and social media has run amok with unverified and incomplete reports of the incident that occurred at a Puerto Vallarta restaurant Aug 15. We urge the community to adhere to information provided by the authorities in order to avoid rumors that affect the destination.

---
Be an Olympic Hero: Support Conservation of Oceans

Suzy Chaffee

The Summer Olympic's first 'green' opening ceremony was a celebration of Mother Earth and our planet's beautiful diversity. Rio's murky waters and Zika mosquito challenges are a preview of coming attractions unless, as an Olympic Family, we boldly mobilize to curb climate change.

---
Opinion: Why Does Mexico Care About the U.S. Election?

Timothy Real Estate Group

There are many reasons why US politics are of great interest to Mexico, and lately it seems like every dinner discussion in Puerto Vallarta centers around the upcoming US election. Over 34 million people of Mexican origin live in the US. That's reason enough for major concern.

---
Opinion: Kaine's Español Not Just Empty Palabras

Domenico Maceri

Even using a limited Spanish can be beneficial in any situation. Just like the patient feels a bit better upon hearing the doctor saying a mere 'buenos días,' Latino voters appreciate it when a politician, like Democratic vice presidential candidate Kaine, addresses them in their language.

---
Letter to President Peña Nieto Re: Health Emergency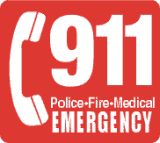 Suzy Chaffee

Three years ago, you, President Peña Nieto, brilliantly asked groups across Mexico to come up with innovative ways to help prevent a collapse in Mexico's health care system from being No.1 in diabetes and obesity. Yet, last week, vitamin stores in Mexico were raided by Cofepris agents.

---
Opinion: Trump's Tax Return Our Business?

Domenico Maceri

Donald Trump's reluctance to release his tax returns is consistent with his changing positions. When Mitt Romney, the GOP standard-bearer in 2012, was reluctant to disclose his tax returns, Trump encouraged him to do so. It's another story now.

---
Opinion: From Illegal Aliens to Human Beings

Domenico Maceri

When I first came to the United States in the late 1960's, I carried a green card officially labeled 'alien registration card.' Not knowing English, the word 'alien' meant nothing to me. Now I find the term inaccurate and also deeply offensive.

---
Do Undocumented Workers Pay Taxes? You Bet They Do

Domenico Maceri

'Do you think an illegal immigrant getting money is going to pay taxes?' Donald Trump's rhetorical question tried to confirm the myth that undocumented workers pay no taxes. He is wrong. A study found that unauthorized immigrants in the US pay billions of dollars to the treasury.

---
Opinion: Trump's Wall is Full of Holes

Domenico Maceri

Donald Trump recently gave the Washington Post some details about his plan to build a wall along the Mexican border and force Mexico to pay for it. His goal would be to seal the border and stop illegal immigration. As with many of his half-baked ideas, Trump's plan is full of holes.

---
Will Angry Latino Voters Deny Trump the Presidency?

Domenico Maceri

As soon as Barack Obama defeated Mitt Romney in the 2012 presidential election, the Republican establishment realized that winning future elections required more minority groups' support and particularly Latino votes. The GOP primary so far seems to have forgotten that plan.

---
People Buzzing about our Turquoise Banderas Bay

Suzy Chaffee

'This is the most turquoise I have seen Banderas Bay in 15 years,' said Puerto Vallarta fisherman Phil Kerr, and people are wondering why. Could it be from the unprecedented friendly luminescent blue jellyfish that came here and ate up toxins following our December 12 oceandance?

---
Suzy Chaffee: How Amazing Grace Spared Puerto Vallarta

Suzy 'Stevia' Chaffee

Thankful for being spared from the wrath of Hurricane Patricia, former Olympic skier and Puerto Vallarta resident, Suzy Chaffee, reflects on the spiritual phenomena that she believes kept our beautiful Mexican Pacific resort city safe from harm.

---
Click HERE for More Editorials »»»
Site Map
•
Print this Page
•
Email Us
•
Top