Entertainment | Music
««« Click HERE for Recent Music
---
Kim Kuzma is 'Celebrating the Music of Annie Lennox'

Debbie White

If you haven't seen Kim Kuzma's new show, 'Celebrating the Music of Annie Lennox Part II,' you have only two more chances - on Saturday, February 11th at 9:30 pm and on Wednesday, March 1st at 4:00 pm. Tickets are on sale now at The Palm Cabaret and Bar on PV's south side.

---
Eighth Annual 'Patotón' Fundraiser for SETAC Center

Marie Callan

Come out to the Boana Torre Malibu poolside terrace on February 22 from 7-11 pm for an unforgettable evening of fun and friendship at the 8th 'Duckaton' Fundraiser for the SETAC Community Center. You'll enjoy live entertainment, free food, an open bar and more - for a good cause!

---
Puerto Vallarta Chamber Orchestra Concert, February 19

BanderasNews.com

The Puerto Vallarta Chamber Orchestra will present 'An American in Puerto Vallarta,' a concert of music by North American composers who combined elements of jazz and the popular music of their eras to create their unique symphonic sound, on Sunday, February 19 at Teatro Vallarta.

---
The Social Event of the Season in Lo De Marcos

Anahi Alvarez

The 4th Annual Taste of Lo De Marcos, to be held at the Centro de Fiestas Los Delfines on Sunday, February 19th from 3-8 pm, will feature food from area restaurants and live music by Caravane and The Blonde Gypsies, Latcho & Andrea, with proceeds benefiting two local non-profit organizations.

---
VBG International Peace Garden Dedication Feb. 16

Marie Callan

A community celebration will be held at the Vallarta Botanical Garden on February 16th as Mexico's official International Peace Garden is dedicated. Performances by two popular local musical groups, Moruno Gypsy Jazz Trio and Stolie, will add to the dedication ceremony's festivities.

---
Act II Entertainment Makes February Fantastically Fun!

Daniel R. Mininni

The big news this week is the return of the sensational Lorena Peril, along with her extremely talented hubby, Ray Jon Narbaitz to Puerto Vallarta. They will present 'Married and Looking on Rocket Fuel' for 3 nights only at STAGES, where there's great entertainment every night of the week!

---
17th San Pancho Music Festival Set for February 24-26

Chris Parsons

What began in 2001 as a backyard jam session has since grown into one of the most popular music events in the region - the San Pancho Music Festival. Now in its 17th year, the festival, which will be held Feb 24-26th, will feature well over 25 groups covering the gamut of musical genres.

---
Elviz Martinez in 'Legends of Mexico' at Act II Stages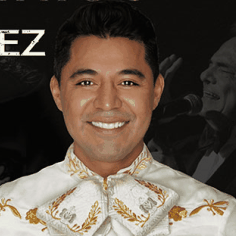 Debbie White

Elviz Martinez has captured the hearts of Puerto Vallarta audiences over the past 4 years with his sexy good looks and sultry voice. Elviz is excited to present his new show, 'Legends of Mexico,' featuring Mexican music from the past 75 years, every Saturday at 5:00 pm at Act II Stages.

---
Sixth Annual Riverfest to Benefit Pasitos de Luz

Barb Bremner

The Sixth Annual Riverfest is being held on Saturday, March 4, at El Rio BBQ to benefit the special needs children of Puerto Vallarta. If enjoying fabulous food and excellent live music, while supporting a fantastic local charity sounds like a dream come true, this event is for you!

---
Kim Kuzma & Piel Canela Continue to Entertain Vallarta

Debbie White

A trip to Puerto Vallarta wouldn't be complete without seeing some of the best shows available. Kim Kuzma, the very popular Canadian singer known as 'Vallarta's Sweetheart,' is performing 2 different shows every week at The Palm, and is developing a new show that premiers Feb. 3.

---
Lorena Peril and Ray Jon Narbaitz Return to Vallarta

Debbie White

After last season's sold out performances and stellar reviews, Act II Entertainment is thrilled to welcome Lorena Peril and Ray Jon Narbaitz back to Puerto Vallarta, where they will perform three shows only on February 7th, 8th and 9th at 7:00 pm on The Main Stage.

---
4th Festival Sayulita: Movies, Music, Drink & Life

Banderas News Team

The fourth annual Festival Sayulita, a unique gathering for lovers of Mexico, Movies, Music, Drink and Life, is set to be held February 1-5, 2017. Sayulita is ideal for this celebration, because this Magical Town on the Riviera Nayarit is a place where life is lived to its fullest.

---
More Sold Out Shows Than Ever at Act II Entertainment!

Daniel R. Mininni

If you haven't been to STAGES recently, you don't know what you've been missing! Presenting high quality theater productions, internationally-known cabaret acts and a slew of other performance events, Act II Entertainment offers something for everyone in Puerto Vallarta to enjoy!

---
Vallarta Singer-Songwriter 'Stolie' Releases New CD

Gary R. Beck

'Follow Me,' the new album from Chicago/Puerto Vallarta-based singer-songwriter, Stolie, will be officially released January 20. To celebrate the release of her new album, Stolie will host CD release shows/parties in Puerto Vallarta and Yelapa on Jan. 28 and Feb. 4, respectively.

---
Varla Jean Merman Opens at The Palm Puerto Vallarta

Juan Pablo Corona

The outrageous performer and purported love child of Ethel Merman and Ernest Borgnine, Varla Jean Merman (a.k.a. Jeffery Roberson), unveils a show of hilarious songs and fabulous costumes at The Palm Cabaret and Bar in Puerto Vallarta on January 11 at 9:30 pm.

---
Duende: A Luna Rumba Production Debuts in La Cruz

Debbie White

Geo Uhrich, the founder of one of the most unique and exciting groups to ever grace the stages of Puerto Vallarta and the Riviera Nayarit, Luna Rumba, has recently created a new band, Duende, which made its debut on January 7 at The Octopus's Garden in La Cruz.

---
Act II STAGES Kicks Off The New Year With New Shows

Daniel R. Mininni

If you haven't been to STAGES recently, you don't know what you've been missing! The biggest entertainment venue in the Banderas Bay area kicked off the New Year with sold out houses and record breaking attendance - and Act II Entertainment has lots more fun to come!

---
Vallarta Mourns the Loss of Musician Willie Royal

BanderasNews.com

Over the past twenty-five years, one of the most celebrated duos in Puerto Vallarta has been Willie & Lobo. It is with a heavy heart that we report that after suffering from Alzheimer's for over a year, Willie passed away at a nursing facility in Florida on Christmas morning. He was 62.

---
Tribute Artist Bonnie Kilroe Returns to Banderas Bay

Debbie White

Tribute artist Bonnie Kilroe returns to Banderas Bay for two nights only presenting her incredible tribute to the 'Queens of Country Music.' Bonnie will be appearing at The Palm Cabaret Bucerias on Saturday, January 7th, and at El Rio BBQ in Puerto Vallarta on Thursday, January 12th.

---
Site Map
•
Print this Page
•
Email Us
•
Top