BanderasNews is proud to present a serialized and updated version of Polly G. Vicars' sell-out book, Tales of Retirement in Paradise.



For information about HIV, testing, counseling, and risk reduction programs in the Banderas Bay area, click HERE.
Vallarta Living
««« Click HERE for Recent Vallarta Living
---
Vallarta Showcased at Sacramento LGBT Wedding Expo

Lorena Sonrisas

Targeting a market that tends to spend 33% more than the average traveler, the Puerto Vallarta Tourism Board was a sponsor of the March 6 LGBT Wedding Expo in Sacramento, California. Almar Resort & Spa, Costa Sur, Garza Blanca, Mousai and Villa Mercedes were among the exhibitors.

---
Canadian Firefighters Considered Angels by Colleagues

westernwheel.com

Canadian firefighters can't imagine not having the proper safety gear before venturing into a burning building, but in Mexico that is the reality. Turner Valley Fire Chief Glenn Baxter was shocked at how little they have when he joined Angels for Mexico on a trip to Puerto Vallarta in 2009.

---
Tropicasa Realty Hosts Open House at Villa Nemi

BanderasNews.com

On Saturday, March 11 from 10 am to 12 pm, Tropicasa Realty agent Alfonso Davalos will be hosting an open house at Villa Nemi Eco-Villa, a one-of-a-kind environmentally-responsible living experience, close to the Romantic Zone on the south side of Puerto Vallarta.

---
Amazon Now Offering Prime Membership Service in Mexico

cnet.com

Amazon's Prime membership service launched Tuesday in Mexico, offering subscribers unlimited shipping on over 20 million products. Prime's arrival in Mexico points to the continuing growth of online retail in the country, where companies like Home Depot have been expanding internet operations.

---
Act II Entertains with New Shows & Ongoing Favorites

Daniel R. Mininni

It may be March but, with new shows opening and ongoing favorites selling out nightly, Act II Stages' entertainment season is still going strong. New this week: Neil Simon's 'They're Playing Our Song' opens March 11, and general auditions for upcoming shows, March 11 & 12.

---
Botanical Gardens, CUC Host 2017 Vallarta Bird Festival

BanderasNews.com

The Vallarta Bird Festival 2017 is ready to take flight March 10-12, at the CUC campus and the Vallarta Botanical Garden. Festivities will include bird watching, workshops and the premiere of 'The Lost Bird Project,' a documentary by creator and renowned sculptor Todd McGrain.

---
Help Yvan Genest Publish Coffee Table Book of His Art

Claire Guarniere

Since painting his first watercolors more than 30 years ago, Montreal artist Yvan Genest has lived, painted, and exhibited in many countries, while building his unique iconography. Now Yvan has conceived an art book covering 30 years of his paintings, and needs your help to publish.

---
Clothing & Accessory Vendors Enhance Mercado Los Mangos

Paco Ojeda

This Saturday, while browsing the booths at Mercado Los Mangos, stop by and see Mark and Donna Schons of Bohemian Butterfly Design. Donna designs a unique jewelry line inspired by their travels through Mexico, fused with Bohemian, Native American and Southwestern styles.

---
Murphy's Irish Pub Hosts Pre-St. Patrick's Day Parties

Stan Francis

Murphy's Irish Pub in downtown Puerto Vallarta is hosting two St. Patrick's Day warm-up events for charity. Proceeds from the March 11 and 15 events will benefit the Playground in Vista Hermosa through the American Legion, the Navy League, the Jay Sadler Project and DIF Vallarta.

---
Jim Demetro Offering Beginners' Sculpting Classes

James R. Callan

Sculptors and would-be sculptors have a great opportunity in Puerto Vallarta. Beginning on March 13 internationally famous sculptor Jim Demetro will teach a beginner's class in the art of sculpturing. The class will last one week, with sessions running 10 am-2 pm Monday-Friday.

---
Vallarta Garden Club Monthly Meeting Set for March 16

David Muck

Bring your friends and join the Puerto Vallarta Garden Club for our next monthly meeting on March 16 at 5:00 pm, at Incanto, 109 Insurgentes at the Rio Cuale. At this month's meeting, Mike Laking, Photo Artisan and Garden Club member, will give a presentation on 'Nature Photos Made Easy.'

---
Donald Moline to Perform Second Fundraiser for PVCO

Daniel Oliveros

The Puerto Vallarta Chamber Orchestra and IAMPV are delighted to announce a second fundraiser performance featuring the Grammy Award winning cellist, Donald Moline of the Chicago Symphony Orchestra, on Thursday, March 9 at Incanto, as the March 6, 2017 concert quickly sold out.

---
PVGMC Crystal Ball - An Evening Under the Stars

Dean McIntyre

The Puerto Vallarta Gay Men's Chorus (PVGMC) is proud to present its 5th annual fundraising gala on Monday, March 13, 2017 at 7:00 pm at the beautiful Casa Karma Boutique Resort! This is PVGMC's major fundraising effort, which will help fund their many musical projects throughout the year.

---
Mexico–US Relations Shine at Vallarta College Challenge

Philip Dingman

Whether it's the BYU Cougars cracking the top-25 against Oklahoma State under the lights of a bleacher-filled baseball diamond, or local students competing in Olimpiada competitions, the Estadio Municipal de Puerto Vallarta fosters community relationships – locally and internationally.

---
Take Your Taste Buds on a World Tour at Daiquiri Dick's

Laura Gelezunas

The internationally inspired menu at Daiquiri Dick's is adding even more flare by featuring a special World Flavors a la carte dinner menu that changes regularly. Through March 15, you can take your taste buds on a world tour - and you don't even have to leave Vallarta to do it!

---
March 5 'Legends of Mexico' Concert Benefits Local NGO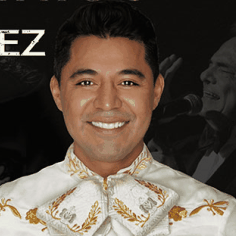 Debbie White

Local Star, Elvis Martinez, is celebrating his birthday by giving back! On Sunday, March 5th at 5:00 pm, he'll be performing a benefit concert for 'Fundación Asistencial Para Personas Con Sindrome de Down, AC,' (the Down's Syndrome Foundation in Puerto Vallarta), at Act II Stages.

---
Let Coldwell Banker La Costa Realty Find Your PV Home

BanderasNews.com

For your Banderas Bay and Puerto Vallarta real estate solutions, Coldwell Banker La Costa Realty is your one stop for buying, selling and renting luxury property in and around Banderas Bay. Our real estate experts make light work of finding your dream home on Mexico's stunning Pacific Coast.

---
4th Annual Taste of Lo De Marcos Ready To Take Flight

Anahi Alvarez

Due to an untimely February storm, the 4th Annual Taste of Lo De Marcos had to be rescheduled. Just like the Phoenix, the event regrouped, reorganized and set the new date for March 12. From 3-8 pm, you'll enjoy great food, live music by Caravane and The Blonde Gypsies & more!

---
Site Map
•
Print this Page
•
Email Us
•
Top