Puerto Vallarta, Mexico - Whether you choose to listen to live music, see a show, enjoy fine food, drink some champagne, or dance the night away, Puerto Vallarta is the ideal place for those in search of the perfect New Year's Eve party. Fireworks exploding all over Banderas Bay provide an excellent backdrop for the festivities, and wherever you turn, the city is one huge party.
New Year's Eve celebrations in Puerto Vallarta are always as diverse and exciting as the population of this magnificent and vibrant city, but this year will be exceptional as PV welcomes 2018 with a world-class fireworks show, the II Festival de Pirotecnia Luminia Fest, on December 30 & 31, 2017.
Much like its rich cultural diversity, variety is the spice of life in Puerto Vallarta, and on December 31st, you'll find New Year's Eve celebrations for every taste and budget on the city's south side.
Some people choose to "take it to the streets," bar crawling or dropping in on the Olas Altas street party before grabbing a taco and heading to the beach or to Los Muertos Pier at midnight to watch the fireworks, while others choose to reserve a table at one of the city's fine dining restaurants for an intimate evening of wining, dining and romancing.
Whatever your preference, our New Year's Eve Planner is your guide to some of the most spectacular celebrations taking place in Puerto Vallarta, Mexico on the last night of 2017.
---
Act II Entertainment - The Red Room
Insurgentes 300 at Basilio Badillo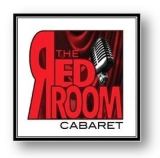 There's always something fun happening at STAGES, and New Year's Eve is no exception! On December 31, The Red Room will present Canadian Idol Finalist, Paul Fracassi, in "Legends of the 50's & 60's" at 7:30 pm. "Legends" is a stunning tribute to some of Paul's favorite singers, including Elvis Presley, Frankie Valli, Frank Sinatra, Davy Jones, Buddy Holly, and Bobby Darin with a special nod of acknowledgement to Roy Orbison. Then at 9:30 pm, don't miss the Opening Night of "The Dueling Drag Divas!" Starring Emmy Award Winner, Chi Chi Rones, and NY Times-Acclaimed Impressionist, Jo Anna, this all-live Singing And Comedy cabaret show is guaranteed to make you laugh! Whether you choose to go to one show or both, there's no better way to ring in 2018 than with the top-quality entertainment you'll always find at Act II Entertainment STAGES. Tickets can be purchased online at actiientertainment.com, at the box office, which opens at 10 am. For more information, call 222-1512, or follow Act II on Facebook.
---
Cuates & Cuetes
Francisca Rodriguez and Los Muertos Beach
We invite you to celebrate this New Year with us! We'll be serving a special 4-course dinner that includes: Chicken Soup "Costa Azul" and Special Salad (Mixed lettuce, dry fruits, mixed nuts, goat cheese and Jamaica vinaigrette), Shrimp & mushroom-stuffed Mahi-Mahi filet -OR- Beef Medallions in "Tres Chiles" sauce, plus dessert and a glass of Sparkling Wine for the toast - all for $900 pesos. (Gratuity NOT included.) Great food, great times and live music in a casual beach atmosphere... what more could you ask for? Cuates y Cuetes is located right on Los Muertos Beach next to the Los Muertos Pier in the Romantic Zone of Puerto Vallarta. To make your reservations, call 322-131-9161.
---
Daiquiri Dick's
Olas Atlas 314, Los Muertos Beach
Ring in 2016 at Daiquiri Dick's Restaurant with fabulous food, live entertainment, festive fireworks and a glass of bubbly - right on Los Muertos Beach! Executive Chef, Ignacio Uribe, Chef de Cuisine Hugo Mejia and Sous Chef Rogelio Garcia have come up with the perfect ending to 2017. Sample the fabulous specials (
click HERE to see menu
) or make a selection from the restaurant's regular a la carte menu.
Click HERE to see the New Year's Eve Specials at Daiquiri Dick's.
Dinner begins at 5 pm, but there will be a $35 USD per person cover charge for seatings after 8:30 pm. This includes live music from the popular Lenny & Jorge and Friends, a glass of champagne, party favors, fireworks and lots of good cheer. Reservations are highly recommended and can be made online at
DDPV.com,
or by calling (322) 222-0566.
---
Kaiser Maximilian
Olas Altas #380 B, Puerto Vallarta Romantic Zone

Kaiser Maximilian Restaurant's prime location, right in the middle of Olas Altas street, makes it the perfect place to spend an unforgettable New Year's in Puerto Vallarta! Starting at 8 pm (last seating at 9 pm,) in addition to a front row seat to all of the Olas Altas street party action, you'll enjoy a spectacular five course meal, plus a DJ playing music for dancing and a glass of Sparkling Wine - all for just $1750 pesos (approx. $100 USD) per person. Gratuities not included. Click HERE to see the New Year's Eve Menu at Kaiser Maximilian. Make your reservations online at KaiserMaximilian.com or by calling the restaurant at (322) 223-0760.
---
La Palapa Restaurant & Beach Club
Pulpito 103, Col. Emiliano Zapata

Located on Los Muertos Beach in the heart of the Romantic Zone, La Palapa is the ideal place to celebrate New Year's Eve in Puerto Vallarta, Mexico. La Palapa's beachfront ambiance - complete with palm trees and tiki torches - provides an excellent backdrop for our New Year's Eve festivities, which include a special six course Tropical Gourmet menu, a Champagne toast and ring-side seat for the fireworks that explode all across Banderas Bay at midnight, and dancing under the stars on Los Muertos Beach 'til 2 am for $3400 pesos per person. Reservations Recommended. For more information call: 52 (322) 222-5225 or visit LaPalapaPV.com
---
No Way Josť! Restaurante - Bar
5 de Febrero #260, South Side, Puerto Vallarta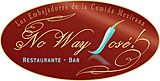 Say "adios" to 2017 with another stellar Mexican contemporary menu from No Way Josť! featuring not only a succulent Surf-n-Turf Filet Mignon and Lobster, but also for our vegan friends the presentation of our newest plant-based entree, the Rainbow Tower: a vegan delight of sauteed eggplant, cactus, red peppers, and plantain layers on a bed of quoina scented with mint, agave honey and spinach in a red pepper sauce. With live musical entertainment, celebration kit, 12 grapes at midnight and the traditional No Way Josť! fiesta energy, join us as we welcome 2018 on the Terrace at Tu Casa en Vallarta, where the flavors, colors, music and traditions of this city will give party goers the opportunity to discover for themselves just how colorful Puerto Vallarta really is! $1549 pesos per person. Click HERE or call (322) 223-2853 to make your reservations.
---
The Palm Cabaret and Bar
Olas Altas #508, Puerto Vallarta Romantic Zone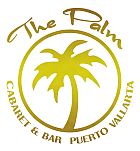 Music, comedy and celebration come together on the Palm Cabaret stage for a very special New Year's Eve celebration. Join us for a gala performance with Puerto Vallarta's best musicians and vocalists, including everyone's favorite 'Dirty Diva Loca,' who has 'the voice of an angel and the mouth of a sailor,' Amy Armstrong; the talented Cello and Vocal duo, Branden & James; singer/songwriter, pianist and vocalist, Nate Buccieri; and Showbiz Spitfire Paige Turner, who is known as the 'Carol Burnett of Drag.' The Palm Cabaret and Bar will feature this special show twice on December 31, 2017, one at 7:00 pm and the other at 9:30 pm. The Palm Cabaret and Bar is located at 508 Olas Altas in the heart of the Puerto Vallarta Romantic Zone. Tickets can be purchased at the venue's box office, which opens daily at 10 am, or online at ThePalmCabaret.com. For more information call (322) 222-0200, or follow The Palm Cabaret and Bar PVR on Facebook.
---
Taste Restaurant @ Casa Cupula
Callejon de la Igualdad #129, Colonia Amapas

Taste Restaurant, located within Casa Cupula, Puerto Vallarta's luxury boutique hotel for Gay Men, Lesbians and Friends, is THE place to celebrate the arrival of 2018 with style and excitement! Taste offers all the necessary ingredients for a magical New Year's Eve: fabulous food, live music and great views of the fireworks display over Banderas Bay. And they're offering 2 ways to celebrate: Starting at 7 pm, you can come for their special New Year's Eve Dinner that includes a welcome drink, a fabulous gourmet buffet featuring creative dishes with a distinctive flair (Click HERE to see menu); live entertainment by Piel Canela; a Champagne toast with grapes at midnight, and dancing to the musical mixes of DJ Giaco until 2 am. Pricing starts at $1499 pesos per person - OR - you can come to Casa Cupula's New Year's Firework Party that starts at 11 pm and includes the Champagne toast, spectacular views of PV's fireworks, and dancing the night away for just $250 pesos per person. For more information or dinner reservations, call (322) 223-2484 ext. 151 or send an email to Taste@CasaCupula.com
---
The year may be coming to an end, but here in Puerto Vallarta, we don't plan on winding down anytime soon. Considering New Year's Eve is right around the corner, if you haven't already, it's time to get the ball rolling and start planning your celebration. We hope you have an unforgettable night, and we wish you all the very best in 2018!