Puerto Vallarta, Mexico - The Palm Cabaret & Bar is proud to be part of the Beef Dip family events. It's a great time to be in Puerto Vallarta, and we are sure we have something for everyone's to-do list. There is a reason why are in our 19th year. Our entertainment is top notch, featuring artists from all over the world, we work hard, and we strive to improve year after year.
Here's a look at what's happening at The Palm during Beef Dip Week - and beyond!
Nate Buccieri is #NateOnTheKeys
Nobody hits the keys like #NateOnTheKeys. This piano man puts on a one man show that is upbeat, interactive and incredibly funny. You never know what will happen during one of the two shows at The Palm Cabaret. A huge hit, "I Heart 80s" is a nostalgic journey through the classics of one of the best decades for music. Nate Buccieri hammers out toe tapping, danceable hits such as Whitney Houston, Michael Jackson, Madonna to name a few. His second show, "Artist Tribute Series" is an intimate look at iconic artists from yesterday and today. You'll be humming the tunes long after you leave.
Geo & Lobo Unite
Violinist Geo Uhrich of Luna Rumba and famed Flamenco guitarist Lobo (Wolfgang Fink formerly of Willie & Lobo) have created the new "Arte Puro." The blending of their musical talents produces the magic that two small wooden boxes can create. As Geo says, "I am more than thrilled to be asked to be part of this musical journey. Lobo is a true artist and Flamenco guitar wizard. His percussive approach to the instrument combines rhythm and melody and sounds like a whole band. I am excited about the minimalist format and getting to the heart of the matter." Geo has had much local success with Luna Rumba and Duende, and Lobo is well-known in Vallarta and has toured the world releasing 11 albums.
Varla Jean Merman in "Under A Big Top"
Back for another season, Puerto Vallarta's favorite queens of comedy
Varla Jean Merman
gifts her audience with the hilarious "Under A Big Top." The costumes are gorgeous, the videos are amazingly well done, and the comedy is very Carol Burnette-ish. Varla and her assistant Brian have come together to deliver one of the funniest show this town has seen in a long time. The theme is circus, and with that you'll witness death defying acts, spooky mind reading and classic sleight of hand magic... well, sort of. All of Varla's shows are at 9:30 pm and are the perfect addition to Beef Dip in Puerto Vallarta.
Branden & James
Branden & James have been thrilling PV audiences for quite a few years now. Branden, a finalist on America's got Talent, and James, an incredibly skilled cello player, sing their way through the magical arrangements of both The Phantom of The Opera and The Greatest Showman, hence the title "The Phantom of The Greatest Showman". The show has been so well received as audience leap to their feet in applause. Occasionally there are guest performers added to the mix, and the result is always great. One year ago today, the duo tied the knot here in Puerto Vallarta, and have chosen to return on their anniversary.
Bohemia Viva Presents "Reflections"
Bohemia Viva returns to the Palm Cabaret & Bar, and the audiences have been well rewarded. Sold out performances over the Xmas holidays, the harmonizing duo knows how to put on their new show "Reflections". Their beautiful hold-nothing-back performance, their warmth, and their talent have spectators coming back over and over again, no matter how many times they've seen the show. The sets are beautiful, the guitar is flawless, and the melodies are mesmerizing. Check out our website for more details.
Piel Canela Continues to "Wow" Puerto Vallarta
Playing every Sunday, the boys of Piel Canela just keep getting better! Fernando Gonzalez leads this band of masterful musicians as they play a collection of tunes ranging from Gypsy Kings to Ricky Martin. Also, guests are often invited to join the band, providing audiences with a little extra bonus. This is the place to get a taste of local entertainment, as all members are from the Puerto Vallarta area.
Lotería Supports Local Spay and Neuter Clinics
Come to The Palm on Monday, February 4 at 4:00 pm to play Lotería (Mexican Bingo). Lotería originated in Spain and was introduced to Mexico in 1887. The initial intent for the game was to help soldiers pass the time by playing the game. Any royalties from the game were given to the Save The Children Foundation. Here in Vallarta, event proceeds will go to the spay and neuter clinics as well to conduct puppet shows to educate young children on how to care for their pets.
Kim Kuzma in "Dancing Queen"
Kim Kuzma
brightens every Tuesday at the Palm Cabaret. Each week you have two chances (7:00 and 9:30 pm) to see the infectious blend of Abba & Cher in "Dancing Queen." Along with her is an amazing ensemble of music to back up her stellar vocals. Featuring Eduardo Leon on guitar, Nate Buccieri on piano and Alexis Mena Torres on drums, this ensemble brings many to start chanting "Mamma Mia!" Its fun, its sweet, its something you want to see again and again.
The Evasons - One Show Only!
If you're craving a truly unique experience that will psych you out, The Evasons are it! Direct from a world tour including Canada, the UK, the Middle East, South Korea, India and coast to coast in the USA, the Evasons bring their amazing psychic mentalist show to The Palm Cabaret for ONE SHOW ONLY!
Since 1983 The Evasons have traveled to over 37 countries performing on the world's best cruise ships and in Las Vegas showrooms. They often entertain at private parties and gala events for the rich and famous. Network TV appearances include NBC, CBS, FOX, CW Network, Discovery Channel, and Netflix. And they've received some of the top awards in the world of magic and psychic entertainment.
The Evasons strive to inspire audience members to open up their minds to new possibilities. "We're not trying to change beliefs," Jeff explains, "only to spark imagination and tickle the sixth sense – the sense of wonder!"
Join The Evasons at The Palm on Wednesday, February 6 at 7:00 pm for a mind-blowing experience that you will remember for a long time!
Duende: Expect the Unexpected
"Duende is not your ordinary run-of-the-mill band. Duende is infused with extraordinary musical talent, creativity, art, dance and hybrid instruments which leads to the quintessential, avant-garde musical experience."
- Deb Jean
Opening to sold-out shows for nearly every performance last season, Duende is proving to be a musical phenomenon. Geo Uhrich, the leader of the band, has put together a program that explores the very spirit of music: blending genres such as Classical, Celtic, Pop, Rock, Spanish and Gypsy into a fusion that is a joy to witness. Geo plays 5 string Violin, Nylon Guitar and Guitar Synthesizer. Luis Rascon plays an electric 5 string Cello, Bass, Flute, Percussion and a 3,000 year old instrument called the "Duduk." Lilly Alcantara also plays percussion and is an wonderful dancer.
It is amazing to hear how much sound these three performers put out! Their secret is in the use of synchronized double looping, which allows them to play and record and play back - in real time; creating complex harmonic structures that sound like there are up to 6 or 8 musicians on the stage. There are no backing tracks - everything is done live right in front of the audience. You have to hear it to believe it!
Duende is performing exclusively at The Palm this season. Expect the Unexpected! on February 8th and March 15th at 7:00 pm. This amazing band's shows always sell out fast, so get your tickets TODAY at The Palm Cabaret!
We are at the half way point of the season, and things are still revving up. We have great entertainers still to come, some of which have not been announced yet. Keep an eye on our website for details.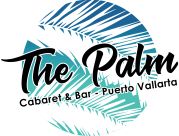 Open 7 nights a week, The Palm Cabaret and Bar features two shows per night, one at 7:00 pm and the other at 9:30 pm. They sometimes offer afternoon matinees as well. For more information about the 2018-2019 season's line-up of shows, visit ThePalmCabaret.com.
The Palm Cabaret and Bar is located at 508 Olas Altas in the heart of the Puerto Vallarta Romantic Zone. Tickets to all shows can be purchased at the venue's box office, which opens daily at 10 am, or online at ThePalmCabaret.com.For more information, click HERE, call (322) 222-0200, or follow The Palm Cabaret and Bar PVR on Facebook.