Vallarta Living
Becas Breakfast at Daiquiri Dick's is Sold Out

Polly G. Vicars
January 15, 2010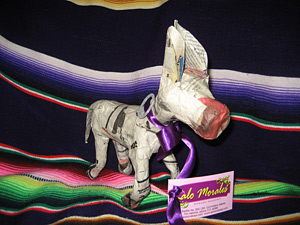 Lalo Morales Gift Certificate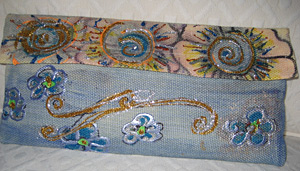 Lalo Morales Purse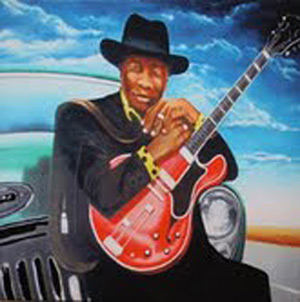 John Lee Hooker reproduction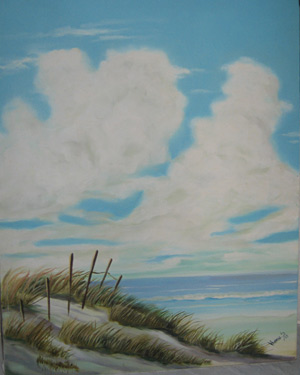 Lonely Beach Watercolor by Viviana Santamaria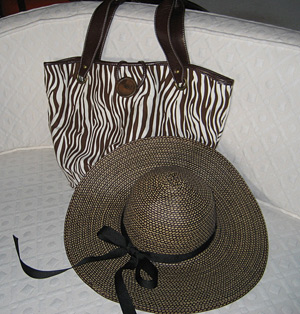 Beach Hat and Purse
More than one week before the event, all 160 tickets to the upcoming Becas Breakfast at Daiquiri Dick's Restaurant on Los Muertos Beach have been sold! What a tribute to Becas Vallarta and to the restaurants, La Palapa, River Café and Daiquiri Dick's that have all hosted "Sell Out" breakfasts this season!


The breakfast next Wednesday will feature Daiquiri Dick's always gourmet cuisine with a choice of Chilaquiles with Scrambled Eggs or Sumptuous French Toast accompanied by fresh fruit juice, homemade sweet rolls, coffee or tea.


Of course the supporters of Becas Vallarta have donated many wonderful prizes for the Raffle and Silent Auction, so those of you lucky ticket holders come with lots of pesos to have a chance to win dinners at Vallarta's finest restaurants, Archi's Wok, bANANaCANtiNA, Daiquiri Dick's, El Arrayán, Hotel Tropicana, La Palapa, La Piazzetta, Mestizo, River Café, Tikul, and Vista Grill.


Also three lucky winners will receive gift certificates for the brand new lunch venue, "Lunch with Hank and Conrad" at Café Bohemio on Rodolfo Gomez. The guys, with their great chef Valentín, are going to feature their yearned for food from the old Chiles; grilled chicken, hamburgers, French Dip, Salad and more!


Additionally you might win a year's membership for two at the fabulous Vallarta Botanical Gardens just in time for their Membership Appreciation Night on January 22, 2010 5 pm to 10 pm at the Gardens with free bus transportation from Lazaro Cárdenas Park.


And Bob Price, the incredible power behind the Gardens is also donating three exotic plants for your home or condo. Becas loyal donors Cassandra Shaw and June Rosen has once again donated original jewelry and gift certificates from each of their great collections and you might win one of Lucy's Cucu Cabaña's fabulous gifts from her truly wonderful collection of Mexican arts and crafts.


You also have a chance to win a month's membership at Curves or a private Pilates session with Maestro Marcelo Mica to get you in shape in case you win the exciting and beautiful Los Veranos Canopy Tour. But if that isn't your thing, perhaps you will win Xocodiva Artisan Chocolates from their new location right across the street on Rodolfo Gomez in the Romantic Zone.


How does a night at the beautiful Hacienda Jalisco in San Sebastian sound? The incredible Pam Thompson spreads the Becas word, comes to all of our events and always donates this great get-away at her Hacienda Jalisco. I am hoping to win the prize from our newest donor, Lalo Morales on Basilio Badillo, a $1000 peso gift certificate cleverly attached to a winsome paper mache burro made by local kids.


I am also going to bid on the hand made and decorated purse he donated for the silent auction. You have to check out his store if you are looking for the unusual and the beautiful. Other items for the silent auction are a large and beautiful reproduction on canvas of painting of blues/jazz musician John Lee Hooker donated by Arlene Flock, Jane Noble and Marilyn Kalman, all of Calgary.


Local artist Viviana Santamaria donated a lovely watercolor "Scene of a Lonely Beach," as well as a great beach hat and purse donated together with Computer Guru Ivan Alcántara's mom, Luz del Carmen Peña. There will be other Silent Auction items, so get ready to bid.


Now, four important reminders for everyone:


1. When you shop Guiterrez Rizo don't forget to say, "Redonear Por Favor" or Round up Please


2. Call Cecile at (322) 223-4606 for your tickets to the upcoming Classical Concert Under the Stars at the Club Regina on February 12. Tickets are $200 pesos in advance and $250 pesos at the door.


3. Call Polly at (322) 223-1371 or 044-322-182-0215 or Mariel de Fregoso at 221-0789 for tickets to the upcoming Becas Brunch and Fashion Show by Colección La Bohemia at La Leche on February 17. This is a special, of a kind event that will include a glass of wine, a beer or a national drink and a menu designed especially for Becas Supporters by Chef Alfonso and his renowned father Nacho Cardenas. Tickets are $250 pesos and must be bought in advance.


4. Call Polly or Mariel at the numbers above to reserve your tickets to the March 11, 2010 Becas Ball at the Club Regina in the Marina. Tickets are $850 pesos per person or $8500 pesos for a table of 10.


See many of you at Daiquiri Dick's on the 20th and the rest of you at the three events that are coming up!
---

Polly G. Vicars and her husband of almost 60 years, Hubert (a.k.a. "Husband") retired to Puerto Vallarta in 1988 and soon became active members of several charitable organizations. Polly is the author of "Tales of Retirement in Paradise: Life in Puerto Vallarta, Mexico" [a sell-out!] and "More Tales of Retirement in Puerto Vallarta and Around the World." Proceeds from the sale of her books go to the America-Mexico Foundation, a scholarship foundation that is their passion.

Click HERE for more articles by Polly Vicars, or click HERE to learn more about Becas Vallarta and the America-Mexico Foundation.
Tell a Friend
•
Site Map
•
Print this Page
•
Email Us
•
Top