Health & Beauty | Salon & Spa Services
blu Salon and Spa
"...the Evolution of Beauty"






blu
• Olas Altas 513 • Romantic Zone • Puerto Vallarta
• Tel: (322) 223-9660 • Email: len(at)blubylen.com
• Website: blubylen.com • Video by Q•attro

blu Salon and Spa offers all types of hair services, from cuts to color... including high lights and the often overlooked lowlights, for a stunning appearance. We also have added to our repertoire - hair extensions and the ever-evolving hair straightening.


Cuts and color for men and women are available from all of our highly trained and experienced team. Blu's emphasis is on fashion and glamour, as well as up to date cuts and other exclusive European treatments to make daily maintenance in the Vallarta climate a snap.


Our exclusive line from L'Oreal Paris, Kerastase, brings our clients new and innovative ways to condition their hair for sun or color-damaged hair. We also offer special packages for brides-to-be, to make that special day both relaxing and memorable.


With two highly trained make-up artists in the salon and on call, all of our clients can be assured they will look their very best for what ever special occasion they may be attending. From high fashion glamour to the ultimate in natural looks for any time of day, our artists are ready to accommodate you.


In our spa, we offer everything from your choice of therapeutic, energizing or relaxing massages - to body treatments using all of Mother Natures cleansing elements... salt, sand and mud. Exfoliation being the key to a healthy glow, the same attention to detail is a staple to our famous Deep Cleansing Facial. Manicures and pedicures being the main ingredient of any spa, our talented estititcian is constantly amazing our clients with all types of earth bound scrubs.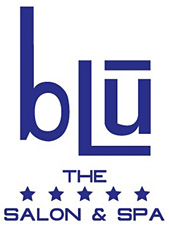 Our waxing services are also constantly evolving with a full range of women's waxing services along with the new "Man-scaping," a new and innovative way for the men in our lives to clean up their act. Blu continues its evolution with the blu package... a full day of rest and relaxation that is sure to bring a tear to your eye and a smile on your face.


blu Salon and Spa will always be at the fore-front of innovation and fun. Our staff is highly trained, motivated and excited to see every one of our clients enter the doors.


Located at Olas Altas #513 in the Romantic Zone of Puerto Vallarta, blu Salon and Spa is open every Tuesday-Saturday from 10 am to 6 pm. Visa and Mastercard accepted. For more information or to make your appointment, call (322) 223-9660 or visit blubylen.com.

Click HERE to learn more about salon owner Len - a behind-the-chair stylist and in-your-face columnist - in a recent local profile.
• B E L O W T H E F O L D •
Puerto Vallarta Loses Another Icon ... First Liz ... Now Len

Clay Birder & Larry Sheldon

Just as the great icon Liz finally left Vallarta, now we're losing another celebrity of sorts... Len. He's moving back to the US, and July 11th will be his last day at blu, so stop by between 10-6 for one last chance to burst out laughing at one of the funniest local icons we've ever had.

---
len's life: blu is Blue, 'cuz We Miss You

len

The concept for staying cool in Puerto Vallarta's unbelievable heat and humidity is 'less is more.' It's going to be a long, hot summer, so come in and get your hair cut. Get it up off your neck and you will be a whole lot cooler. And right now you can enjoy some cool savings at blu.

---
Ladies and Gentleman of Vallarta, Thanks for a Great Becas Crystal Ball

len

Thanks to all of you who stepped up to my challenge to be breathtakingly beautiful or handsome, this year's Becas Vallarta Crystal Ball at the Westin Regina Resort on March 5th was surely one of Puerto Vallarta's most glamorous evenings ever.

---
Beauty, Blondes and Becas - a Formidable Combination

len

Beauty, as we all know, is in the eye of its beholder. Beauty is a tangible and truly powerful thing, and how we deal with and handle it is crucial. Be fun, be happy, be gorgeous and - above all - be blonde, or your variation of beautiful...

---
len's life: A New Year and New Beginnings

Len

Now that we are well into 2009, PV's style and good-looks guru (that would be moi) has a new lease on life. Well, it's more like a new battery - and an implanted one, at that. Some call it a walking insurance policy. Whatever. Here's the truth...

---
Here It Is ... The Top Ten Fashion Mistakes of 2008 (Vallarta Version)

len

The wonderful residents and visitors of our fair city are never at a loss for providing the fodder needed for such a trashing as awaits you in my third annual report on the Top Ten Fashion Mistakes made and/or seen in Puerto Vallarta.

---
len's life: The Calm Before the Storm

Len

With Christmas behind us, and 2009 less than a week away, am I the only one asking myself, "where the hell did it go?" It's time to have some fun. Do you have what it takes to turn the page? To really go where you've never gone before?

---
len's life: It's a Cocktail Party, Not a Barbecue. Shall We Discuss the Difference, Gentlemen?

Len

It never ceases to amaze me how little most men - definitely not men who are like me - worry about their own personal appearance. Especially during the party season which, as we all know, began yesterday and ends sometime next year.

---
len's life: The Big Show is Over and Now the Real Party Starts... Vallarta's High Season

Len

Take a behind-the-scenes look at the producer, cast, stylists and male dancers as they prepare for the Big Show - an over-the-top street party and fashion show held on November 29th to celebrate the anniversary of blu THE ***** Salon and Spa.

---
Len Sure Knows How to Throw a Party!

Mike Sole

Open Bar flowing, backed up traffic, people blocking Olas Altas, a buzz in the air, chanting from the crowd... it could only be Len throwing another over-the-top street party and fashion show to celebrate the anniversary of blu THE ***** Salon and Spa.

---
It's Party Time ... blu Style!

len

Here we are again, the Saturday after American Thanksgiving and blu is having another one of our little soirees ... tonight, 29 November. Never, and I do mean never, have I ever run out of invitations so early.

---
HO! HO! HO! Here Come the Holidays!

PVNN

Get ready for an outrageously fun PV Wise Wo-Men meeting on Wednesday, December 3rd, as the Creative Director and founder of Blu THE ***** Salon, Len presents his own brand of humor and Christmas cheer at the IFC Clubhouse from 10 am to 12 noon.

---
len's life: Red = Beauty a la mode, But blu = Fun Begins Now

Len

What's the point of throwing a party if you're not going to give everyone something to talk about for a long, long time? When blu throws a party, we tend to go over the top, so don't miss our Phase 4 Begins Now party on Saturday, November 29th at 8 pm.

---
len's life: Phase 4: What's in it 4 You?

Len

On Saturday, November 29, 2008, there will only be one place to be from 8 till 10 pm. And that's on the sidewalks and in the street in front of blu, The Salon and Spa, at Olas Altas 513 on the south side of Puerto Vallarta.

---
len's life: Why Be Pampered? Because You're Worth It!

len

As a seasoned stylist for more years now than I care to mention, I am often asked a very simple question: "why?" This brings us to "Why pamper?" This is not rocket science folks. It's because you deserve to look and feel good all the time.

---
len's life: Sometimes $150,000 Is Not The Right Answer

len

You've heard me before on the subject of self-confidence and its importance to your personal beauty and style. Why, then, I ask you, did someone on the RNC staff decide that they needed to "dress up" Sarah Palin in $150,000 worth of designer clothes?

---
blu Prepares to 'Go Wild' Again!

PVNN

blu, Puerto Vallarta's five-star salon and spa is looking for male and female models to work the runway at this year's anniversary party and fashion show, 'Phase 4 Begins Now!' which will be held in front of blu Salon and Spa on November 29, 2008.

---
len's life: What's Hot in Weddings ... in the US and Here - or Maybe Just for a Party, Too!

len

Traditional wedding day spa services used to include facials and mani/pedis along with hair and makeup for the bridal party. But today, many brides are getting everyone together a couple of weeks before the Big Day for something extra special.

---
len's life: Politically Incorrect? You Betcha! (wink, wink)

Len

With the most important U.S. election of our lifetime a few weeks away, I thought it'd be fun to look back at former First Ladies to see if there was any correlation between their good or bad hair and the quality of their husbands, the Presidents.

---
blu by Len: Even a Genius Needs a Break

Len

Ok, so there you have it. I've called myself a genius. Well, genius or not on all things beauty, you have to be a genius of sorts, or at least think you are, just to succeed in this business. This business that I like to call the biz of "pretty."

---
The Shoulder Season: Are You Planning Yet?

Len

The latest beauty mags and beauty hot spots on the Internet will tell you, as they have me, that this winter, you're going to need longer hair to be in the groove, to reflect the glamour of the times and to feel really good about how you look.

---
Have You Seen...? Even More Fabulicious - and Proof That You Can Be, Too!

Len

I have always lived by the creed: If you let yourself look like doggie doo, you'll feel like it, too. It's not Shakespeare, but you don't have any trouble understanding the concept. Actually, we can have our cake and eat it, too...

---
Have you Seen Jaclyn Smith Lately? One Word... Fabulicious

Len

My latest fascination with Charlie's Angels star Jaclyn Smith stems from another television show that I am completely hooked on. Normally not into reality TV, I came across the most amazing contest in boob tube history: "Shear Genius."

---
Vallarta Goes Red for Women's Heart Health

PVNN

A rally on Olas Altas turned the streets of Puerto Vallarta red on February 15th, when over 120 people dressed in red gathered in front of salon blu by Len to raise awareness of women's heart disease and heart health.

---
New Beauty Trend Taking Vallarta By Storm

Patrick Harrison

The first Rejuvenation of Beauty event, held at Vallarta's own 5-star salon - blu by Len - on November 2nd, 2007 highlighted just one of the many options available through HealthCare Resources Puerto Vallarta.

---
Face Up at The Rejuvenation of Beauty

Laura Gelezunas

Everyone wants to put their best face forward and as we age, this may become more of a challenge. A group in Puerto Vallarta lends a hand by showing some options to a live audience at last week's "The Rejuvenation of Beauty" event.

---
Lights, Camera - Now Smile - Action!

Len Greenough

With the New Year practically one month old, if you haven't already done so, it's time to consider a new you. You've seen the self-help books. They all say the same thing. Truthfully, the answers all lie within you. So you'd better get busy.

Tell a Friend
•
Site Map
•
Print this Page
•
Email Us
•
Top